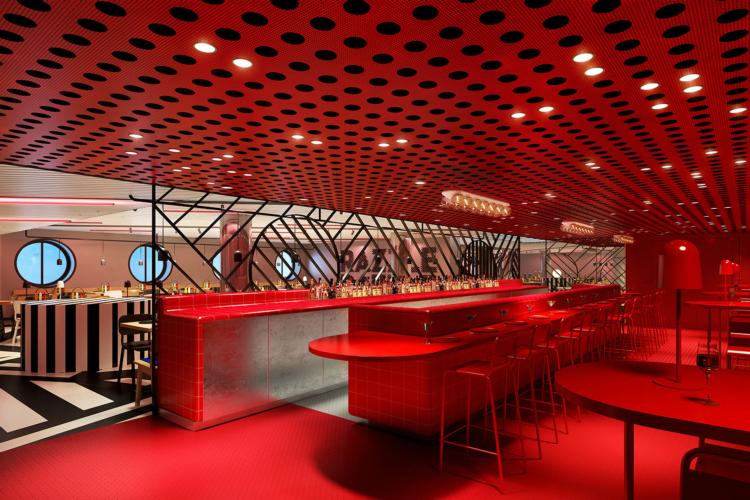 Virgin Voyages Razzle Dazzle.jpg
Virgin Voyages says its decision to "eliminate" non-commissionable fares followed the building of a sales strategy using research with travel professionals and potential customers.
Its first ship, Scarlet Lady, goes on sale on February 14 and will sail for the first time in 2020.
Agents – or "first mates" as the line calls them – will earn 10% on a client's entire transaction, including all add-ons such as flights, hotel stays, voyage protection, shore excursions, spa treatments, any premium package, onboard credit and taxes and fees.
Agents and affiliated organisations can earn a "Red Hot Bonus" paid annually on sailed revenue up to an additional 6% if they meet certain thresholds.
Meanwhile, Virgin Voyages confirmed there will be no gratuities onboard its ships.
All eateries, group fitness classes, basic beverages and now gratuities will always be included in the voyage fare.
Virgin Voyages will further "eliminate penalties and change fees". Agents and clients will be able to hold cabins for 24 hours with no money down, and once they've placed a 20% non-refundable deposit they'll have a grace period of seven days where they may change their mind for any reason at all.
Agents and passengers will also be able to change voyage dates and names on bookings without penalties or fees.
Tom McAlpin, president and chief executive of Virgin Voyages, said: "You asked us to work with you to build a strong partnership, so we're excited to announce one of the most rewarding travel partner programmes ever created."
Stacy Shaw, vice-president of sales for Virgin Voyages, added: "While the debate is often about this percent versus that one, the underlying issue travel professionals have is not being compensated for their hard work on the entire sale. With Virgin Voyages you will be."