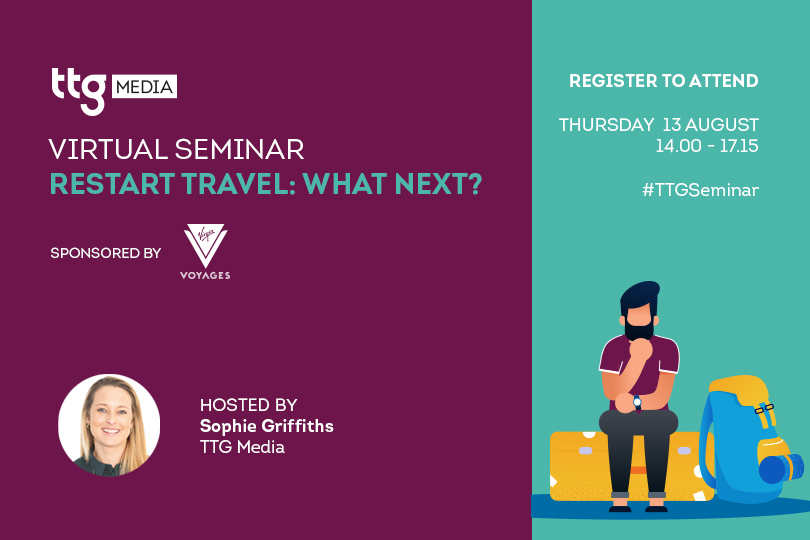 Join the latest TTG seminar on Thursday 13 August
How to boost bookings during the "low season", the future of cruise, and how business travel is adapting to a post-Covid world are among topics on the agenda for the latest TTG seminar, Restart Travel: What next?
Taking place on Thursday (13 August) from 2 – 5.15pm, the seminar, sponsored by Virgin Voyages, will explore the grave state of the travel industry, what can be done to encourage people to start travelling, what the future holds for the sector and what more we can all be doing to #savetravel?
Kicking off the seminar will be a presentation by Tim Robinson, director of audit, tax and consultancy firm RSM as he sets the scene for a new travel industry and how businesses can best adapt to this new normal.
View the full agenda and purchase your ticket here
Following this will be a session dedicated to business travel, as a panel of experts including Clive Wratten, chief executive, Business Travel Association, Steve Barrass, chief executive, The Appointment Group and Gavin Sanderson, head of client development, Gray Dawes Travel, discuss how TMCs have responded and adapted, and how they are preparing for further rocky months ahead.