Japanese lifestyle retailer Muji opens hotel in Tokyo
04 Apr 2019
by April Hutchinson
Ever wondered what a hotel would look like if designed by one of Japan's most famous retail lifestyle brands?
Muji is known for its range of household and consumer goods that emphasise practicality and sustainability, all wrapped up in minimalist, stylish design.
And this week, the first hotel under the brand name in Japan makes its debut – where else but Ginza, one of Tokyo's most popular districts.
While Muji Hotel Ginza may open today (April 4), it's not the first for the brand, as others already opened in Beijing and Shenzen last year.
But this is the first in its native country and as such, the Tokyo hotel also sits alongside a new global flagship store for Muji, with the project also including a cocktail cafe and simple diner on the lower-ground level.
There's also a multi-purpose Atelier, which can be used to "deliver Muji's views and ideas for the future" via a library, galleries and other event spaces and social areas, with talks around Muji's key philosophies regularly held.
In a statement we could perhaps all aspire to, Muji says its Ginza hotel will reflect the brand's philosophy of "promoting a pleasant life, minimalist aesthetic and good design".
While Muji's new hotel might not shout luxury, it does reflect current key hospitality themes of sustainability, authenticity, community and design. And for huge fans of Japan, Muji, or both, this could prove a must-stay in Tokyo.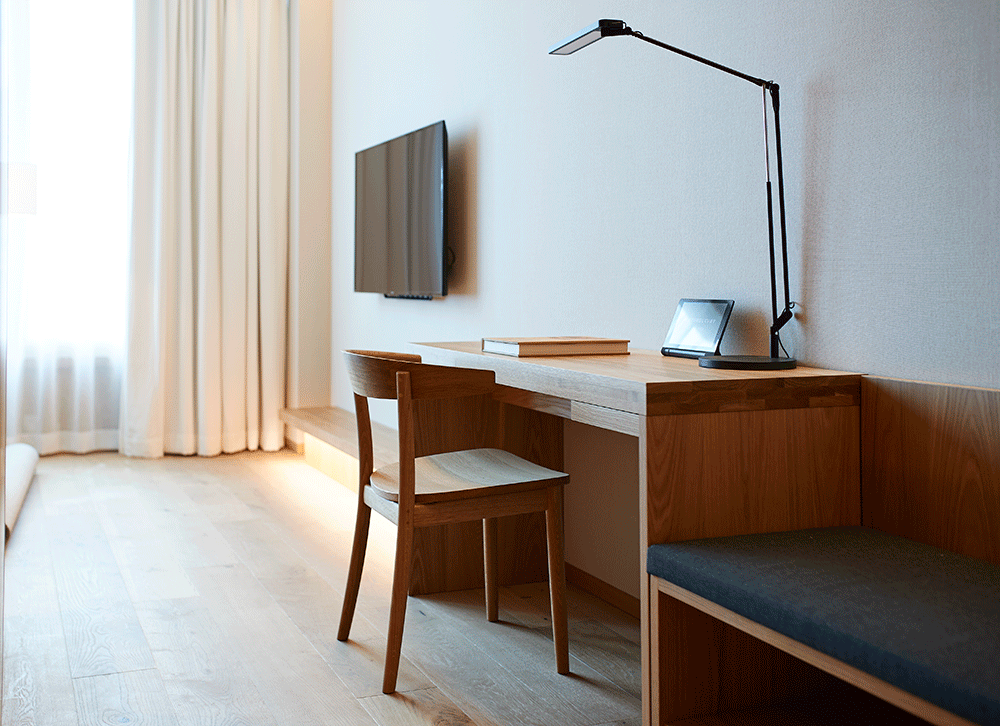 The hotel's reception and Japanese restaurant WA are actually on the sixth floor, while the 79 guest rooms head upwards from there, from the 7th to 10th floors.
Typical of Muji, the hotel will feature natural and recycled materials, such as flagstones from an old tramway from 50 years ago and waste materials from ships.
The hotel's pricing structure remains the same throughout the year, regardless of seasons and holidays, which the brand says is in the spirit of supporting its "commitment to fairness and affordable living" as it "seeks to become a base for visitors to enjoy a deeper immersion" in Ginza and Japanese culture.
Staff will be on hand to conduct tours of the Ginza area, while gym kit can also be rented for runs around the district; some of the items and devices used in the hotel rooms can also be purchased from the Muji store on-site.
The brand has made its focus direct sales only, and reservations can only be made via its own website, rather than other booking sites; rooms start from about £200.