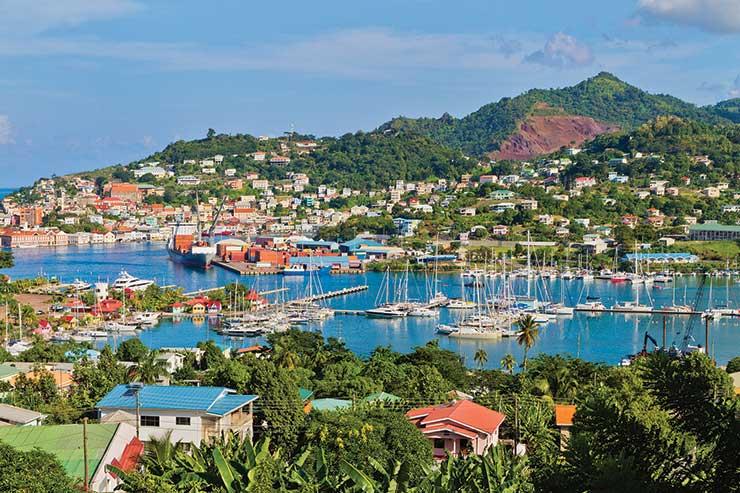 St Georges Harbour, Grenada
The acquisition of undeveloped land close to the Mount Cinnamon hotel and the project on land in the harbour around capital St Georges will see JDC invest an estimated $350 million over the next 18 months.
The firm said it will create 1,500 jobs in the process, with the possible addition of as many as four new five-star hotels and a retail and entertainment hub.
Silversands opened in 2018 on the island's iconic Grand Anse beach as the vision of Egyptian billionaire and chairman of JDC, Naguib Sawiris; Mount Cinnamon sits at the opposite end of the 3km beach.
"Our investment plan's key focus over the coming four to five years, is to increase Grenada's hotel inventory by approximately 400–500 rooms plus all the associated amenities and facilities, including restaurants, spas, entertainment and retail outlets targeting a wide array of tourists segments," said Sawiris.
"This should in turn result in an increase in the much-needed airlift to Grenada, which is the cornerstone of the flourishment of the tourism industry."