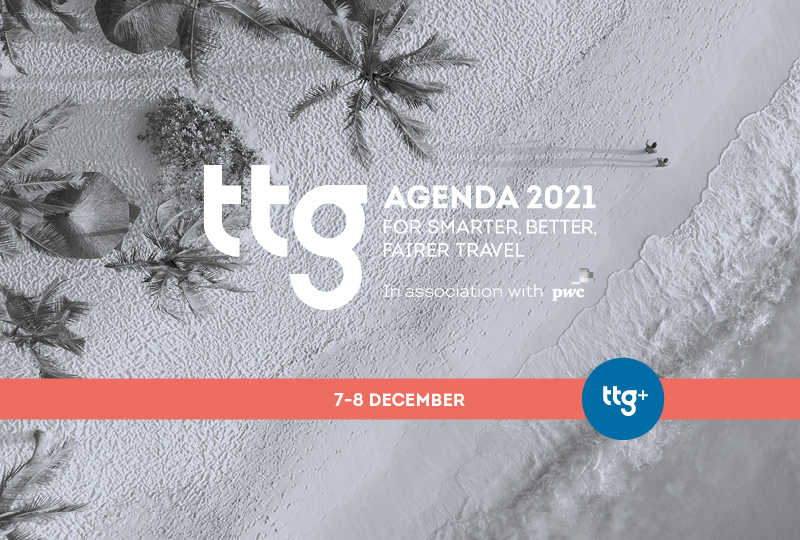 Agenda 2021 is free to all TTG+ members – find out how to sign up below
TTG Media and PwC will be setting travel's agenda for 2021 as we emerge from the Covid-19 crisis, in a two-day event taking place in December.
Featuring speakers including aviation and maritime minister Robert Courts MP, Agenda 2021, taking place on 7 and 8 December, will also see every attendee receive an exclusive report from PwC and TTG, drawing on new consumer and trade research on attitudes towards travel in 2021.
Delegates will also be able to put their questions to Robert Courts, during a 30 minute live Q&A session on Monday 7 December.
Other featured speakers include:
Paul Smith, director of Consumer and Markets, Civil Aviation Authority
Simon Calder, travel journalist
David Trunkfield, leader in hospitality and leisure, PwC
Arnie Weissman, chief executive Travel Weekly USA
Elliott Goldstein, managing partner MBS Group
Naledi Khabo, chief executive, Africa Tourism Association
Joanna Aunon, director, WiHTL – Women in Hospitality, Travel and Leisure
Rhys Griffiths, travel partner, Fox Williams
Kirsten Hughes, managing director, Travel Counsellors
Clare Jenkinson, head of sustainability, Abta
Sessions will focus on the new travel landscape as we enter 2021, the true impact of Brexit on travel, and how the sector can build back as a kinder industry in a post-Covid, post-Trump world.