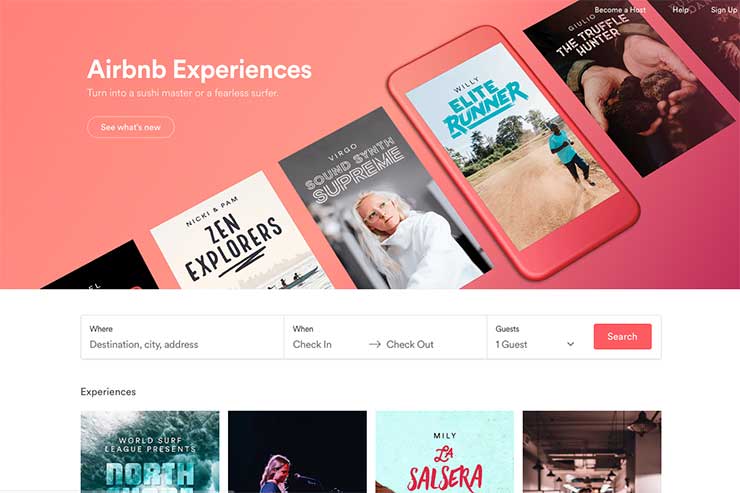 Airbnb's Experiences will be key to partnerships
Among those involved are destination marketing organisations in Dubai, the Bahamas, Denmark, Florida, Bermuda, South Africa's KwaZulu-Natal and the US National Park Foundation.
The aim is to engage Airbnb guests "with lesser-visited parks, trails and rivers" near their destinations.
Airbnb said "Through other partnerships, Airbnb will share travel data and insights as well as allow these organizations to leverage our platform and channels, reaching hundreds of millions of people globally."
Participants will receive global and local data and advice from a panel of experts from areas including sustainability. Marketing effort will also be made "to support guests in discovering new, nearby destinations".
Airbnb said it would also share "with select partners" its Experiences programme of activities hosted by locals.