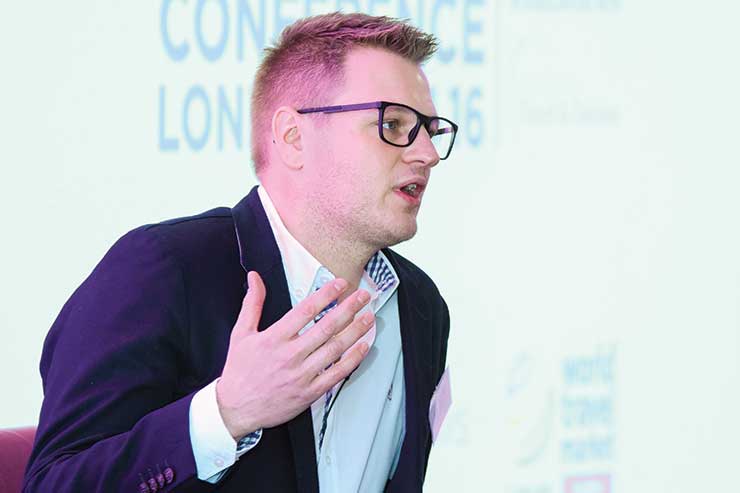 Jamie Queen TTG Tomorrows Travel Leaders conference
Cook says it has created a joint communications and marketing role to "increase focus" on its own-brand hotel and resorts operation.

David Child, head of communications for Thomas Cook hotels and resorts will take on an additional marketing responsibility.

This new combined role will aim to deliver a "consistent and coordinated" approach to promotion of Cook's own-brand property portfolio.

Child will work in partnership with communication and marketing leads in each of Cook's markers to increase awareness of, and attract new customers to, its own-brand properties.

He will focus particularly on Cook's burgeoning Casa Cook and and Cook's Club brands, with 20 openings planned for this summer.

Cook last year entered into a joint venture, Thomas Cook Hotel Investments, with Swiss investment firm LMEY to secure funds in specific markets for new openings, including Greece and Spain.

Enric Noguer, Cook chief of hotels and resorts, said: "By creating a combined marketing and communications role within our hotels and resorts business, we aim to accelerate our ambition to make Thomas Cook famous for its own-brand hotels across all our markets.

"I am delighted David is taking on this broader role and look forward to seeing him working with all our markets to bring our hotels to life for customers across all channels."

Queen, meanwhile, will leave Cook at the end of April to "pursue new challenges".

He held a number of senior marketing and e-commerce roles in the UK and at group level, most recently group marketing director.

Sales and e-commerce director Phil Gardner will take over responsibility for UK marketing functions on top of his commercial remit.