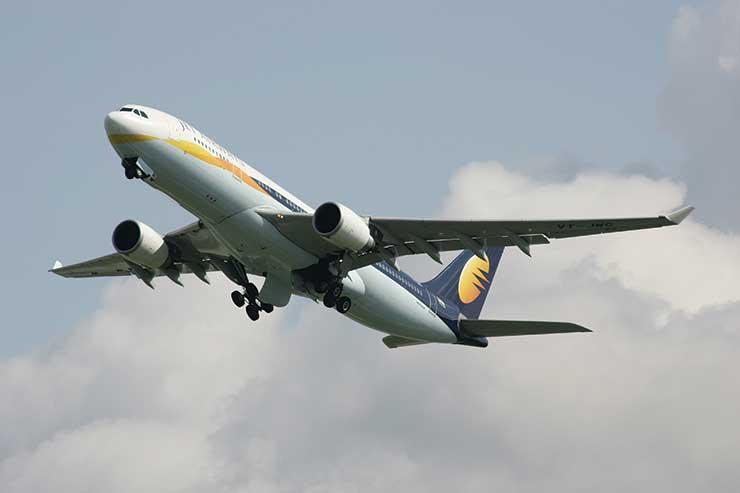 Jet Airways A330 taking off
The cancellation is the latest of several and comes as the troubled Indian airline continues to search for new funding in order to stay afloat.
While the airline is not clarifying what will happen after the latest postponement, a pattern is emerging of the airline making last minute cancellations of its entire international network for up to two or three days.
The latest announcement means customers hoping to fly from Heathrow to Delhi and Mumbai again face disappointment.
Meanwhile, reports are emerging that the airline is now down to operating just seven aircraft.
It has also been reported that Jet has transferred its Heathrow slots to Etihad, which has a stake in the airline.
Currently all flights advertised for sale on Jet Airways' website are operated by the Middle Eastern carrier.