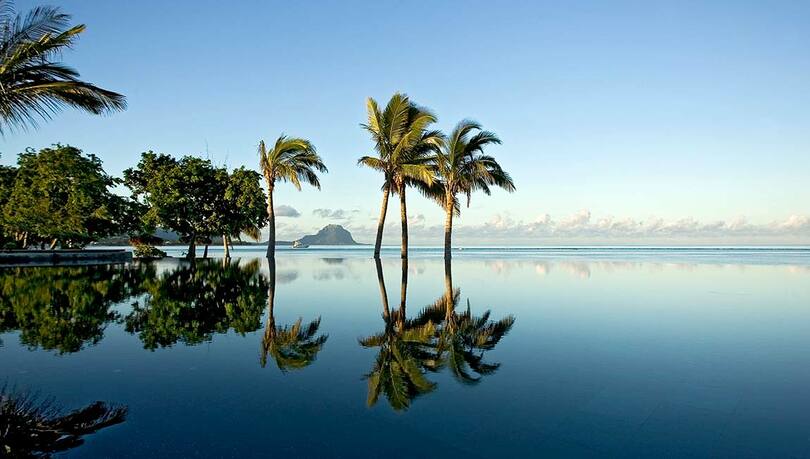 Authorities said the storm "continues to intensify"
As of 0900 hours local time (0500 GMT) on 30 December, the tropical storm was "almost stationary" situated around 120km east of the coastal village of Mahebourg.
"[The storm] continues to intensify and a movement towards the west will bring the centre closer to Mauritius," Mauritius Metrological Services said in an update on its website.
"Cyclonic conditions (wind gusts of up to 120 km/h), may occur over Mauritius by the early afternoon."
Authorities said rainfall would be "moderate to heavy at times with thunderstorms" and there would be some localised flooding, with high sea levels.
"The public in Mauritius is advised to complete all precautions and venturing into the sea is strictly not advised."
The Foreign Office (FCO) has advised British nationals in the country to follow the advice of the Mauritius Meteorological Services.