Qantas unveils plans to upgrade A380 premium cabins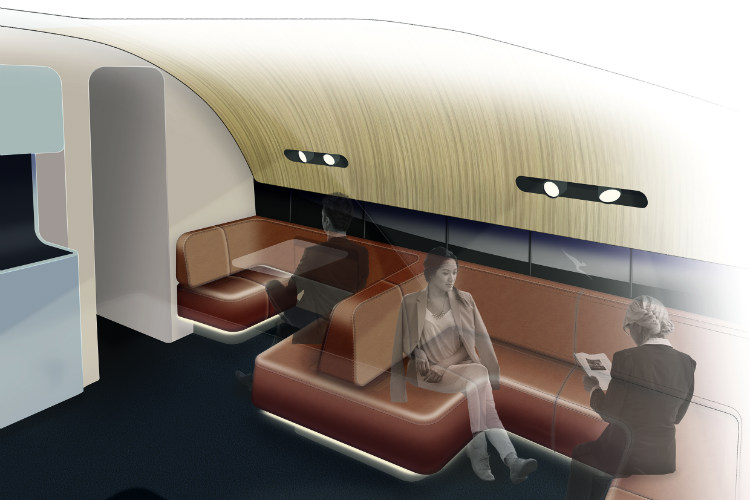 The move, which will increase the number of premium seats by 27%, is part of a multi-million dollar refurbishment of the Australian carrier's A380s which fly to Europe, the US and Asia.
The makeover will see the passenger lounge on the A380's upper deck redesigned to provide more room for first and business class passengers to dine and relax.
First class will remain on the lower deck but will be enhanced with 14 "fully refurbished" seats and a larger entertainment screen.
Qantas will also be replacing the current Skybeds in business class with the latest Business Suites, which will all have direct aisle access. The reconfiguration of the business class cabin will increase the number of seats from 64 to 70.
The airline's latest premium economy seat will be installed on the A380 in a 2-3-2 configuration, which will offer 10% more width than the current seat. The premium economy cabin will be increased from 35 to 60 seats as Qantas cuts 30 of the existing economy seats.
Work on the new cabins is expected to start in spring 2019 with all 12 A380s scheduled to complete the upgrade by the end of 2020.
Qantas Group chief executive Alan Joyce said: "Customers love the A380. This upgrade is a major investment in putting the next generation of seats on the aircraft as well as more creature comforts to maintain its status as one of the best ways to fly.
"We're seeing increased demand for premium economy and business class on the long-haul routes that the A380 operates, including from people using their Qantas points to upgrade. When more travellers experience these new seats, we expect that demand will keep rising."