Richmond fire: Firefighters battle vicious blaze at luxury hotel and spa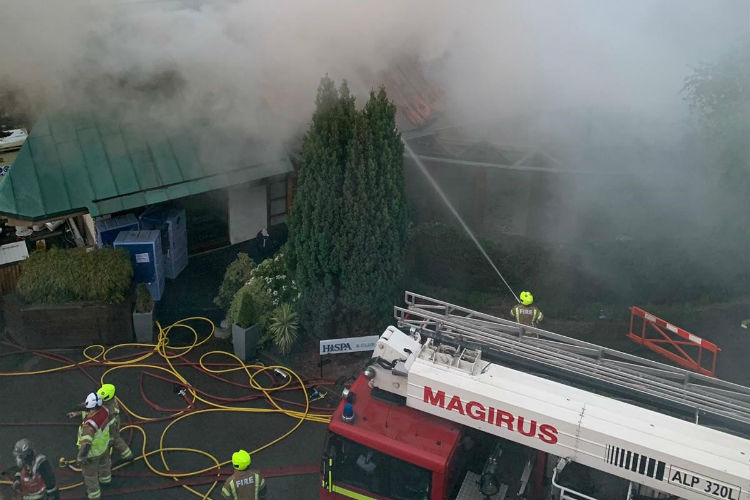 Crews were called to a fire at a spa building adjoining the Richmond Harbour Hotel shortly before 6.30pm on Tuesday (30 April).

At its height, 15 fire engines and more than 100 firefighters were in attendance as the fire tore through the roof of the spa annexe.
UPDATE: Harbour Hotel Richmond suffers 'extensive roof damage' in fire

The fire also spread to the third floor of the hotel. Some 300 people were evacuated from the building, with hotel guests offered alternative accommodation.
London Fire Brigade (LFB) has confirmed there are no reports of any injuries. Crews are expected to remain at the scene throughout much of Wednesday (1 May).

LFB later reported the fire was brought under control at 1.36am (1 May) with crews from Richmond, Twickenham, Kingston, Heston and other stations in attendance.

The cause of the fire is under investigation.
'Severe damage'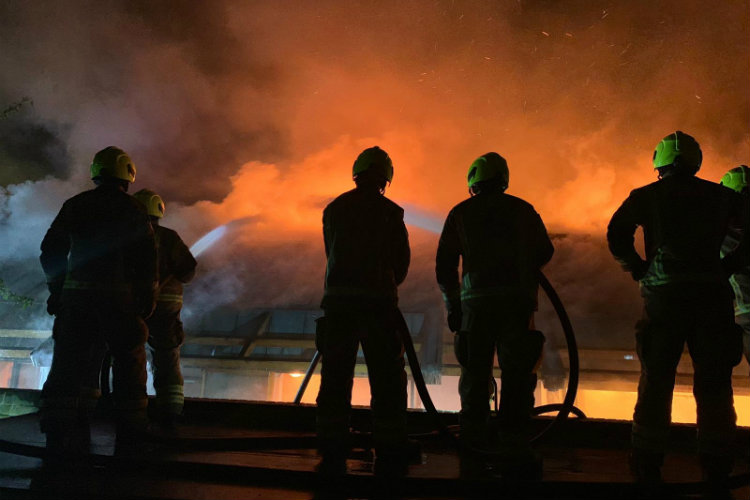 Station manager Mike Cotton said: "Firefighters worked hard in very challenging conditions to bring the fire under control. We expect to be at the scene working throughout the day today (1 May) to extinguish remaining deep seated pockets of fire.

"The fire was in an annexe building and had been producing a lot of smoke. Local road closures remain in place so we would advise drivers to avoid the area if possible and to check their journey before travelling."

The nearby Richmond Hill Hotel tweeted on Wednesday morning the leisure club at the Harbour Hotel had suffered "severe damage".

"We can confirm that a fire broke out last night in Richmond Harbour Hotel and Spa and the leisure club at the Harbour Hotel has been severely damaged. Richmond Hill Hotel is undamaged and we are welcoming guests back to retrieve their belongings."