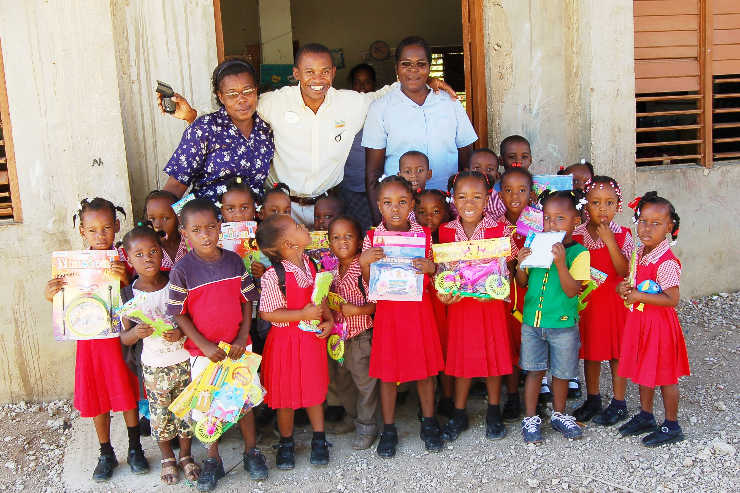 SandalsFoundation Community Outreach.jpg
Since its inception in 2009, the Sandals Foundation has invested more than $58 million in projects including upgrading local schools, conserving marine wildlife and offering free medical, dental and eye care to people living in the Caribbean.
Adam Stewart, deputy chairman of Sandals Resorts International and president of the Sandals Foundation, said: "Our goal has always been simple – to unite the Caribbean region, elevate its people and protect its delicate ecosystem – and I am so proud of how far we've come in our first decade.
"To build on our momentum and bring even more awareness to the importance of supporting the Caribbean, we are tapping into the power of social media to launch a campaign to galvanise the world to join in our efforts."
Titled #FaceTheCaribbean, guests across the company's 19 Sandals and Beaches Resorts will have the opportunity to donate in support of a particular project, including Pack for a Purpose, which helps bring supplies to schools, the Caribbean Artisan Collections or take part in voluntourism excursions such as the Reading Road Trip.