Trade rushes to aid of stranded Jet Airways passengers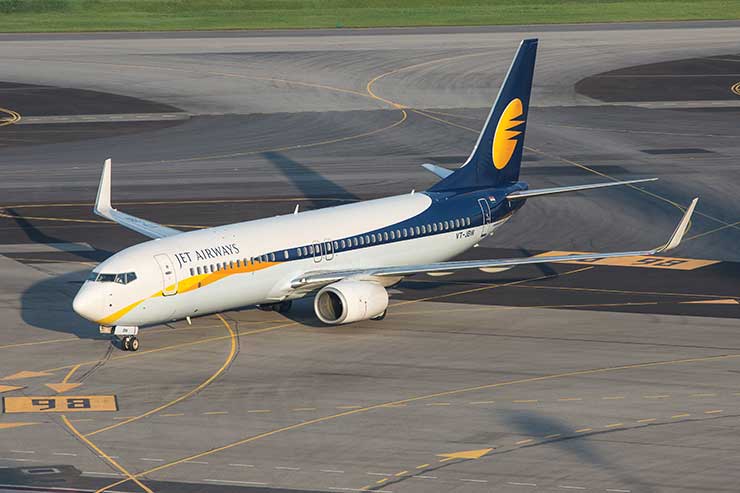 The Indian carrier confirmed on Wednesday (17 April) it had failed to secure the emergency funding it needed to continue operating despite talks with key lenders, led by State Bank of India (SBI).

Jet suspended its Manchester-Mumbai service in March before pulling its entire international flight schedule earlier this month, including its Heathrow-Delhi and Heathrow-Mumbai routes.

While Jet has stressed the suspension is temporary, doubts have been cast over the carrier's future with debts of £900 million.

Vishal Patel, director at long-haul tailor-made specialist and flight consolidator Travelpack, said the company had about 125 clients travelling with Jet and 1,600 forward bookings.
"Our relationship with Jet went from the very top right down to reservations teams," said Patel. "We work very closely with them and we are all hoping they will come through this. It's very sad."
Patel added Travelpack staff were working tirelessly to bring people home promptly. "We'd love to get everyone on direct flights but it's just not possible," he said, adding the situation would inevitably end up costing the company.

"I do think it's unfair we have no safety net despite adhering to the regulations – we have to bear the cost," he said.
Jet 'very popular' with package operators
Alan Bowen, legal advisor to the Association of Atol Companies, said while Jet had become "very popular" with package operators, many had "seen the writing on the wall" and extricated themselves.

"They were seen as an excellent airline, not least for internal Indian flights, and were very trade friendly," said Bowen. "When Jet's London flights ended last week, [minority Jet shareholder] Etihad appeared to offer alternative flights to some passengers... but despite being a shareholder, they have no legal liability.

"The CAA appears to have been contacting agents involved in selling Jet looking for reassurance that its failure will not affect the viability of the business but this is just another example, and the aviation market is clearly in difficulty at the moment, which is why we need an aviation insolvency protection scheme.
"My records suggest 19 European-based airlines have failed since the start of 2017."
TTG understands the Airline Insolvency Review report, which had been due to feedback to ministers in January, may now be delayed until May.
India 'challenging environment' for airlines
John Strickland of aviation consultancy JLS said revitalising Jet would be "a big challenge" due to competition from Air India, which has longed benefited from investment by SBI, and new low-cost carriers like IndiGo and SpiceJet.
He added despite its 24% minority stake, he didn't foresee Etihad stepping in.

"I think the whole situation comes back to the individual circumstances of the Indian market," said Strickland. "On paper, it looks like an amazing opportunity – there has been a huge increase in air travel among India's rapidly growing middle class in recent years. On the other hand, new low-cost carriers like IndiGo and SpiceJet have captured a lot of the market.

"Jet, by comparison, has been around for a long time and has a reputation for quality service. However, it has struggled to make money. The overheads in India are significant. It's a very challenging operating environment for airlines. If you are not a low-cost carrier trying to keep costs down, it's very very difficult to make progress.

"For anyone to come along now and invest in Jet, it would be a big challenge. The company would require a lot more restructuring. I would be surprised if it was Etihad. It has been progressively wound down for a while now to the point it's not flying at all.

"Then there's the whole question of staffing and staff motivation. They would also have to overcome other barriers to resuming operations like competitors having already taken advantage of the situation. It's too much to ask for me."