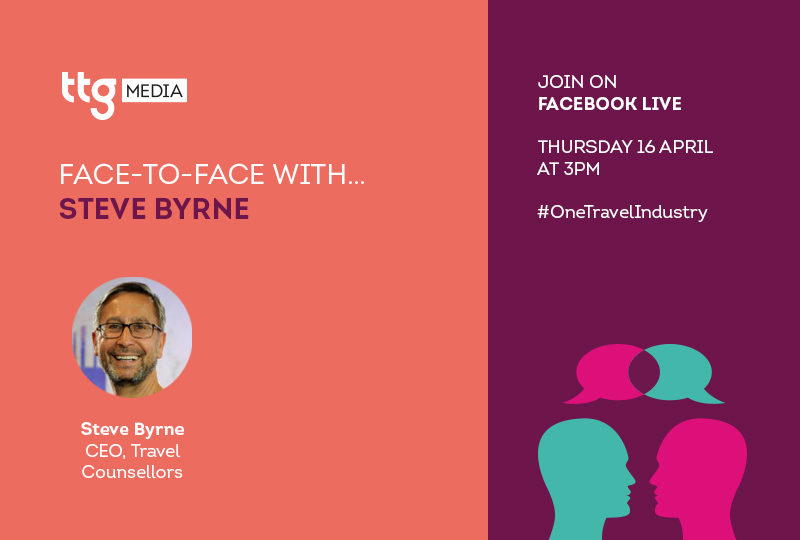 Steve Byrne will join TTGs Face to Face interview on Thursday 16 April
Byrne will discuss how the business has navigated the coronavirus crisis so far, and offer tips on what other companies can do to survive the pandemic.
Head over to the Facebook event page now for more details about the session, and don't forget to click or tap "Going" or "Interested" to get a reminder to tune in on Thursday.
For more on TTG's previous and upcoming online events, see our dedicated Events hub with details of Agent Matters, One Week at a Time and Business Support Live.