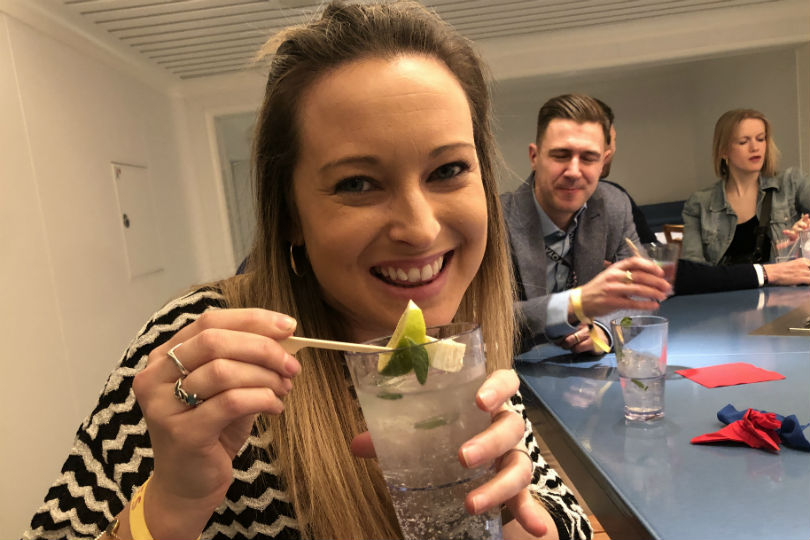 Sophie Griffiths tries out the cocktails onboard Virgin Voyages' Scarlet Lady
"We make cocktails properly here," says the barman as he hands me a G&T – with a slice of feta cheese in it.
It's not your average cocktail, but then Virgin Voyages is not your average cruise line – and its first ship, Scarlet Lady, is certainly not designed to be your average ship.
The line has tried hard to construct a ship that, it hopes, will appeal people who believe cruising isn't for them. And to a certain extent it has succeeded.