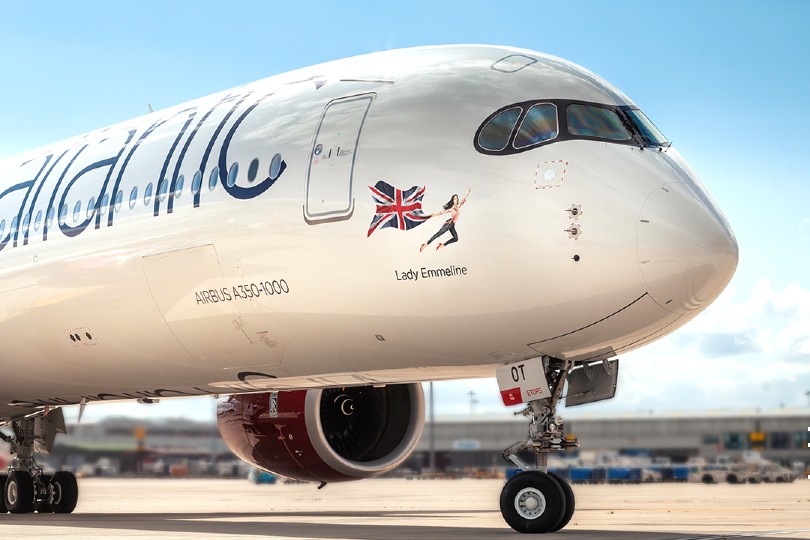 One of the aircraft is named after leader of the Suffragette movement Emmeline Pankhurst
Lady Emmeline will pay tribute to founder of the Suffragette movement and women's rights activist Emmeline Pankhurst, whose efforts played a key role in ensuring women secured the right to vote.

The aircraft will enter service in April 2022 and will operate several of Virgin's leisure routes, including Orlando, Antigua and Barbados.

Fearless Lady, meanwhile, will be named after Virgin founder Sir Richard Branson's mother Eve, who passed away in January.

"An entrepreneur before the word existed", Eve Branson enlisted in the Women's Royal Naval Service during the Second World War and took gliding lessons by disguising herself as a boy.

She later worked as an air hostess with British South American Airways, and founded the Eve Branson Foundation, set up to improve the lives of women and young girls in the Atlas mountains.

The aircraft will be registered G-VEVE in her memory.