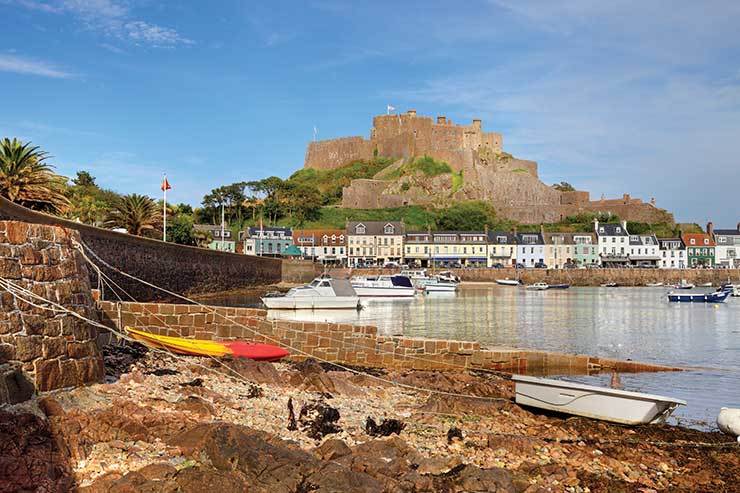 Jersey Gorey Castle ThinkstockPhotos-491560878.jpg
Imagine you live on an island.
A hostile army invades, your national government abandons you to your fate, and you have to choose between staying and going.
It seems pretty incomprehensible for those of us who didn't live through the Blitz and contend with rationing, evacuation and air raids, doesn't it?
But the reality is this happened in Jersey only 76 years ago, not so long ago that a well-conceived museum can't inspire you to wonder just what you would do in similar circumstances.
The Jersey War Tunnels house a subterranean collection of memorabilia that shines a light on the experiences of the island's German occupation from 1940-45. The one-kilometre-long tunnels are an evocative setting for this chilling subject. They were dug deep into the hillside by slave labour conscripted from across Europe, and the workmen suffered terribly in the dangerous conditions. Excavation started in 1941 to create an artillery repair facility and a barracks store, but in 1944, fearing an assault on the island that never came to pass, the Germans converted the tunnels into a military hospital.
Walking inside the cavernous entrance is like crossing paths with a Harry Potter dementor – daylight is sucked away and darkness shrouds me like a sinister cloak. The story of the occupation is a gripping tale, which unfolds through a series of chambers in chronological order. There are idyllic scenes of Jersey in the 1930s, an island Utopia where every day feels like a holiday. But the sun-baked endless summers were about to be shattered by the dark clouds of war – the exhibit documents the arrival of thousands of German troops and the formidable bureaucracy that clamped down on the islanders as they were subjected to a raft of strict laws. From nightly curfews to German being in taught in schools, the laws penetrated all parts of island life.
As restrictions and shortages increased, daily life became harder, and I find myself wondering how I would fare. Could I imagine wearing just one pair of shoes and patching them up for five years, the duration of the occupation? Brushing my teeth with crushed cuttlefish and ivy? Drinking coffee made from charred roasted parsnips?