Meet the masters of street dance
Book a Diversity-themed weekend at Butlins and kids can take part in an academy with the street-dance legends. Katherine Lawrey watches (and wishes she could take part).
My nephews sit cross-legged on the dance floor, waiting expectantly, with a group of 100-odd children. A couple of Redcoats invite any child who wants to join them on the Reds stage to show off their best moves, and a few kids immediately grab the limelight. A little guy somersaults across the stage. Another spins on his head.

My sister whispers in my ear: "I hope our boys are OK – they're not really dancers."

And I begin to wonder whether I have just become a very bad auntie by catapulting my non-dancing nephews into Butlins' very own episode of Fame – all in the name of journalistic research.

I'd been invited to the UK holiday park in Minehead to experience its Diversity themed weekend. But to my great dismay, I am about 20 years too old to take part… although I'm sure I could do with the dance tips.

Cue my nephews to be my guinea pigs. What works in my favour is that if they're going to step out of their comfort zone, they might as well do it with the coolest street-dance teachers around.
Here come the boys
At last, six members of Diversity – winners of Britain's Got Talent in 2009 – appear from the backstage area to loud cheers. My sister is disappointed that main man Ashley Banjo isn't here, but the one member I recognise – Perri, the cute little one with the big hair and glasses – is here. He may have had a growth spurt, but he's still the most popular.

Anyway, I digress. This is about children gaining a new skill and growing in confidence, not adult women ogling men half their age.

The Diversity boys introduce themselves and start the workshop with a warm-up to get their recruits moving. Then the children split into two age groups. My nephews (8 and 10) are in the younger green group; the older kids (the red group) move away to the other side of the room, which is divided in half by a row of free-standing mirrors.

Perri, Mitch and Sam take the green group and for the next 45 minutes they break down the moves, step by step, of a short street-dance routine (to Usher track More) and they practise, practise, practise until it sticks. They keep it nice and simple so even the most rhythmically challenged of children have the chance to get it right.
The boys face the mirrors, so the kids behind them can copy their moves easily, and won't mix up lefts and rights. They have lots of helpful tips and talk directly to the kids so that they don't just learn the dance, they perform it with style.

I watch my nephews as they step, slide and punch the air, concentration etched on their wee faces. When they are able to choose their own pose for the final frame, they both go for the dab associated with footballer Neymar. Sport will always trump dancing for these boys.

We adults watch the whole thing from the bar area that overlooks the dance floor. I find myself warming to the Diversity stars – they come across as down-to-earth people who genuinely enjoy coaching children and recognise that this is their chance to give something back.

The academy ends with two performances, first the greens and then the reds. Both receive rapturous applause from the crowd.

Filming is allowed, and we can take as many photos as we like during the rehearsal and the performance. Just no selfies.

At the very end, there is a well-organised photo call. The kids line up together at one side of the stage, and one by one their names are called out. They collect a certificate and a wristband and walk on stage to pose with the boys. A professional photographer captures the moment. It costs another £10 to buy the photo but when we compare the quality of our photos with the professional one, it seems an obvious purchase.

The boys are buzzing after the workshop: "That was the coolest thing ever, Auntie Katherine," is their verdict. High praise indeed.
On reflection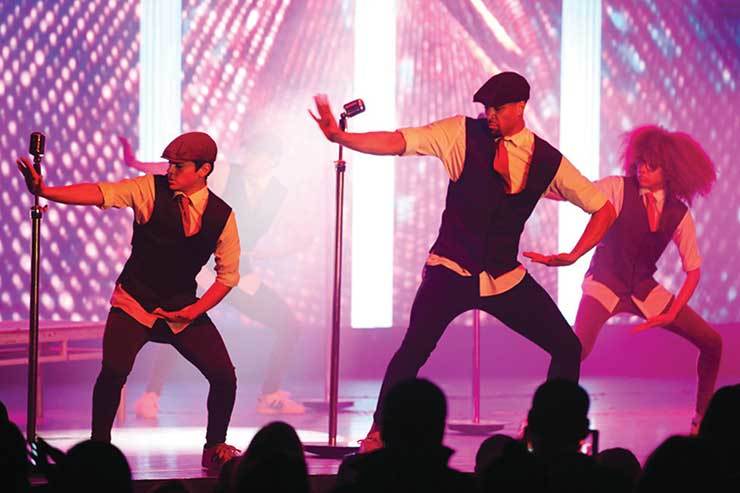 Later that night, it sinks in just how good their teachers are as we watch Diversity's live show. A 45-minute performance includes a competitive dad-dancing segment and plenty of Diversity's signature moves, including a dizzying number of somersaults.

The academy costs £30, but the evening show is included in the price of a Butlins break. You could easily spend a couple of hours in the queue, which snakes all the way through Butlins' big tent. The way round this is to buy a Butlins B-line pass (price varies) – only about 300 are sold each weekend. B-line holders can enter the Centre Stage venue 15 minutes before the rest in a bid to get their pick of the seats. It's worth discussing with your clients – do they want to pay in order not to queue?

Or queue and enjoy the show for free.

Whatever they decide, both the workshop and the show are well worth the expense.

Judging by my nephews' happy faces, I feel justified in pushing them out of their comfort zone and on to the dance floor. I'm not sure they'll feature in the next series of Britain's Got Talent, but I'll wager that they'll be a lot more confident on the dance floor at the next school disco.

And I'll take the credit – alongside Perri & Co, of course.
Q&A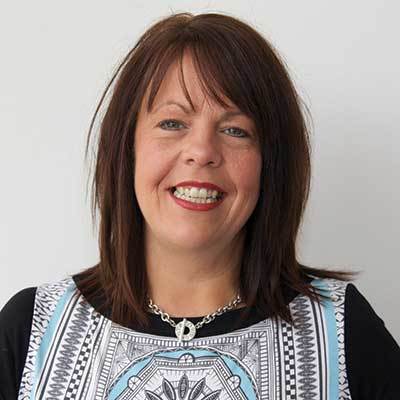 Louise Tansey
national sales manager,
Bourne Leisure
When will Diversity next appear at Butlins?
Diversity will be appearing across all three resorts over the October half-term. They will be at Minehead during the break that starts on October 21, then at Bognor Regis and Skegness for the break from October 24. You can book a Diversity break from as little as £99pp. This is based on two adults and two children sharing a Silver self-catering apartment at Butlins Minehead resort from October 21 for three nights. There is good availability of academy places for all breaks. This costs £30pp and needs to be booked before travel.

Is there an age limit to take part in the Diversity Academy?
To attend the dance academy you must be aged five and over. Five to eight-year-olds must be accompanied by an adult, and adults are not required to purchase a ticket. Butlins does not accept solo bookings for people over the age of 16.

Why does Butlins work with Diversity?
Diversity and Butlins have similar beliefs and objectives. We both want to give families a great break, but also both believe that time with your family can be used to learn a new skill or ability. The Diversity Academies are the perfect place to help children grow confidence through dance. We also aim to provide entertainment that is a totally immersive experience. Diversity was just as keen as Butlins to give our guests the chance to dance alongside them, learning new moves directly from the boys. Diversity didn't want to be just another bunch of performers on a stage. They wanted to get on the floor with the guests and share their knowledge and skill. That is exactly the sort of experience Butlins wants to offer.

Will Diversity return to Butlins next year?
Yes – Diversity Academy breaks will take place in May half-term and during the school summer holidays in 2017. Academy places will remain at £30pp.