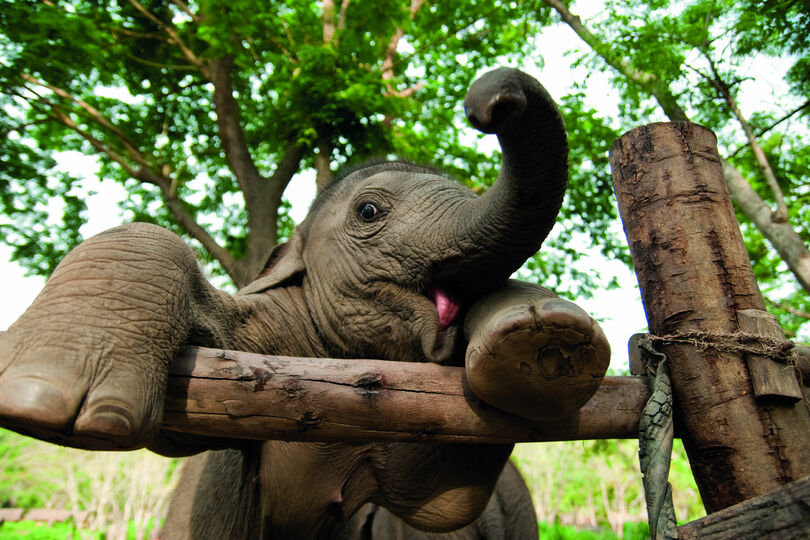 Rebbeca Kingston saw a baby elephant "dressed as a bride" while on holiday at a hotel in Phuket
Rebbeca Kingston, co-owner of Essex-based Flitch Travel, was holidaying with her family at Katathani Phuket Beach Resort during October half-term when she witnessed a baby elephant "dressed as a bride" used as part of a wedding celebration provided by the hotel.
Kingston said the animal was led onto an adjacent beach and forced to clamber down small wooden steps, which broke under its feet, and pose for photographs.
"I just couldn't believe what I was seeing – it was awful. Before flying out I had explained to my six-year-old twins all about how animals should be treated by tourists. It was shocking to see," she told TTG.