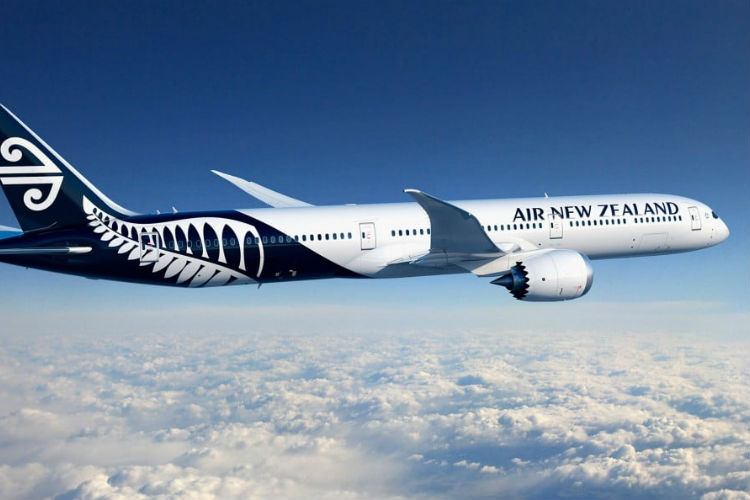 The carrier has announced "significant capacity reductions" due to coronavirus
The airline said it wanted to allow time "to more fully assess the operational and financial impacts of global travel restrictions".
As a result of the downturn in travel, Air New Zealand said it "continues to review" its cost base and would start the process of redundancies for permanent positions.
The carrier's board of directors will also take a 15% pay cut until the end of this calendar year.
"We are now accepting that, for the coming months at least, Air New Zealand will be a smaller airline requiring fewer resources, including people," said chief executive Greg Foran.
"We have deployed a range of measures, such as leave without pay and asking those with excess leave to take it, but these only go so far. We are working on redeployment opportunities for some of our staff within the airline and also to support other organisations."
Foran said the airline was "working constructively" with the heads of the four main unions representing more than 8,000 of its workforce to "ensure the right outcome for all staff".
"These are unprecedented times that we are all having to navigate. And it is clear that if we don't take all the appropriate measures to lower costs and to drive revenue, our airline won't be in the best position to accelerate forward once we are through the worst of the impact of Covid-19," he added.