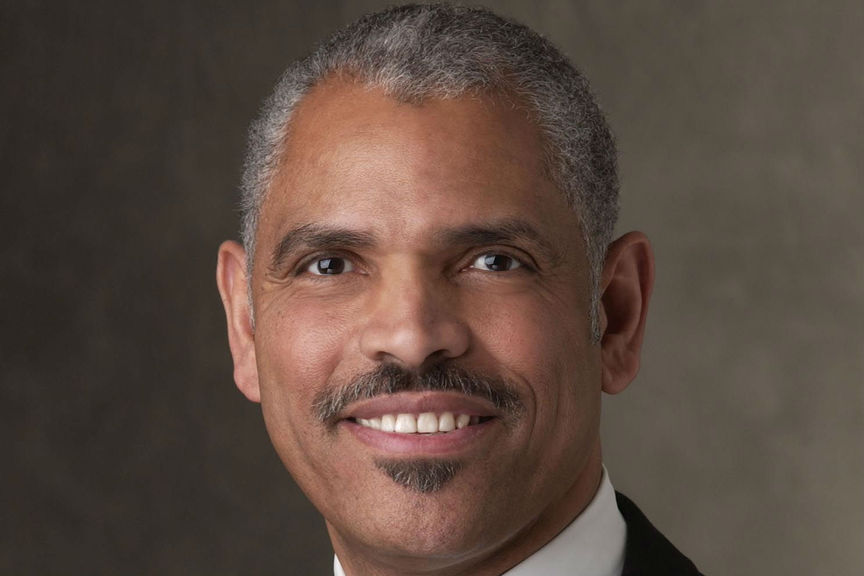 Arnold Donald, Carnival Corporation
In a letter to employees, the cruise president and chief executive said he had been hesitant to break his silence on the alleged murder by police of Floyd, but had decided to speak.
Floyd was arrested on 25 May, when a white police officer was filmed kneeling on his neck for nine minutes despite him pleading he could not breathe.
"Racism is real. Not just here in the US, but around the world," Donald said. "Injustice and brutality are real. They've been with us forever despite many efforts to eradicate both."
He told of his upbringing: "I grew up in a segregated South in the US, and like others at the time, I witnessed and suffered injustices. I have a family member with bipolar disorder and at times when elevated, he can come across as belligerent, at perennial risk as a young black adult of finding himself in a bad situation that could lead to severe or even fatal consequences. And I have family members who are in law enforcement and put their lives on the line every day."
Donald said he had made sure local police were aware of his relative's condition to avoid confrontation.
He continued: "In the hope of catalysing even the smallest of change, I share with my neighbours and my professional colleagues the incidents of racial profiling and biased accusations that my family members and I have experienced on far too many occasions.
"And through the greatest platform that I have available to me to effect change, as CEO of this corporation, I want to provide the support and the motivation for us to build on our foundation of being the greatest travel and leisure company in the world, bringing millions of people together every year of all nationalities, ethnicities, backgrounds and experiences so they can joyfully discover what they have in common and learn to celebrate their differences, rather than fear them – while at the same time providing an economic multiplier that contributes to a higher quality of life through the power of inclusion."
Donald assured staff: "We are committed to a positive and just corporate culture, based on inclusion and the power of diversity. We operate with integrity, trust and respect for each other… an exemplary corporate citizen, leaving the people and the places we touch even better."
He concluded: "Despite these times, and despite what seems to be far too tedious and far too slow progress, collectively we are capable of powerful change for the better, and I have no doubt that if we double down on our efforts and stay the course, together we will create a brighter future.
"The only way through is forward."