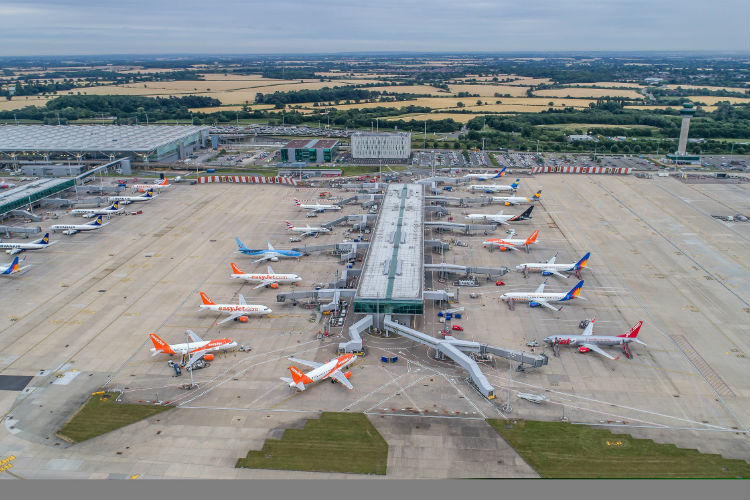 Stansted airport is part of the MAG
The group, which includes Manchester, Stansted and East Midlands airports, is consulting with its staff and their unions on cost-cutting measures.
These include enforced annual leave, a recruitment freeze, reduced working hours, temporary lay-offs and pay cuts – including for the executive team.
"It is too early to predict with any accuracy the long-term effects of this crisis," said Charlie Cornish, MAG's chief executive.
"We are seeing many of our airlines and supply chain partners make similar announcements, and we are doing what we need to do in the face of an unpredictable and fast-moving situation."
He described the pandemic as "the greatest threat the UK's travel sector has ever faced" and stressed the economy relies on aviation.
This comes as prime minister Boris Johnson advises the UK to avoid unnecessary travel in a bid to curb the outbreak of Covid-19.