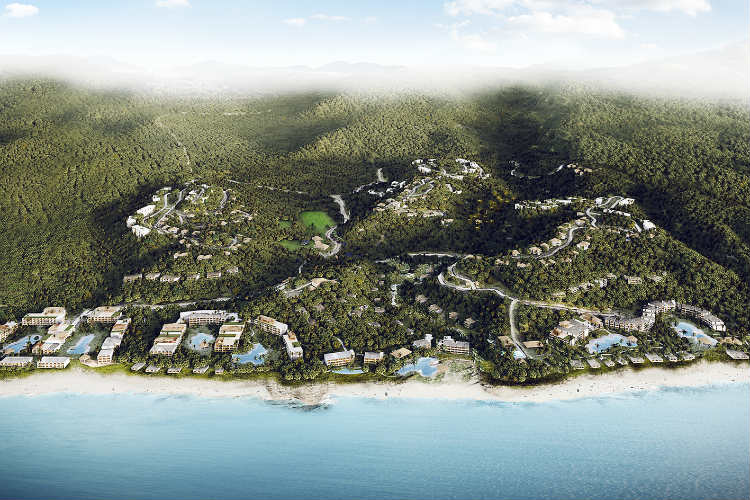 Marriott NIA development in Mexico
The US-based hotel giant has announced plans for five new all-inclusive resorts across different brands, which will open between 2022 and 2025. Marriott said it was making the decision to meet increasing demand from consumers for "worry-free vacations".


These all-inclusive resorts will include a 240-room Ritz-Carlton property within the planned NIA development on Mexico's Riviera Nayarit, which is located on the country's Pacific coast.

The first all-inclusive Ritz-Carlton is due to open at NIA in 2023, alongside another Marriott property – a 400-room Westin Hotels resort – during the same year. Two years later, the resort is due to see the opening of two more Marriott-managed properties under the Autograph Collection and Marriott Hotels brands.

Marriott's first all-inclusive resort to open will actually be a 650-room Autograph Collection property in Punta Cana, Dominican Republic, in 2022.

Tony Capuano, Marriott International's global chief development officer, said: "Our new all-inclusive resort platform is a natural progression for Marriott International.

"It will provide the ownership community a game-changing value proposition for their luxury and premium resort projects around the world, while providing guests a new vacation option with brands they trust."