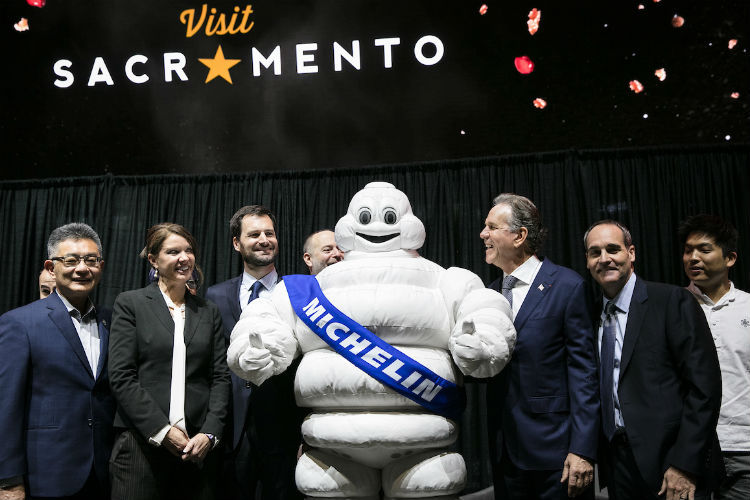 Michelin Visit California
Plans by Michelin to expand its previous guide, San Francisco Bay Area and Wine Country, into a statewide California publication were announced at a ceremony in the state capital Sacramento.
The move will see the Michelin Guide California cover restaurants in areas such as Los Angeles, Monterey, Orange County, Sacramento, San Diego and Santa Barbara.
Gwendal Poullennec, Michelin Guides' international director, said: "With access to many of the world's best farms, food producers and vineyards, California cuisine is respected worldwide not only for the quality of its ingredients but also due to the creativity displayed by its chefs.
"In addition, our inspectors have been impressed with the talent and innovation within the gastronomic community across the state."
Caroline Beteta, Visit California's president and chief executive, added: "California and Michelin are a perfect pairing, joining forces to show the world the innovation and breadth of the Golden State's culinary landscape.
"The diversity and abundance of dining opportunities here, including an unparalleled array of ethnic dining, women chefs and limitless agricultural bounty, sets California apart from any other destination in the world."
A special event this summer will see Michelin announce the "star selection" of restaurants featured in the inaugural California Guide, while its Bib Gourmand selection, which recognises good food at affordable prices, will be revealed a few days earlier.