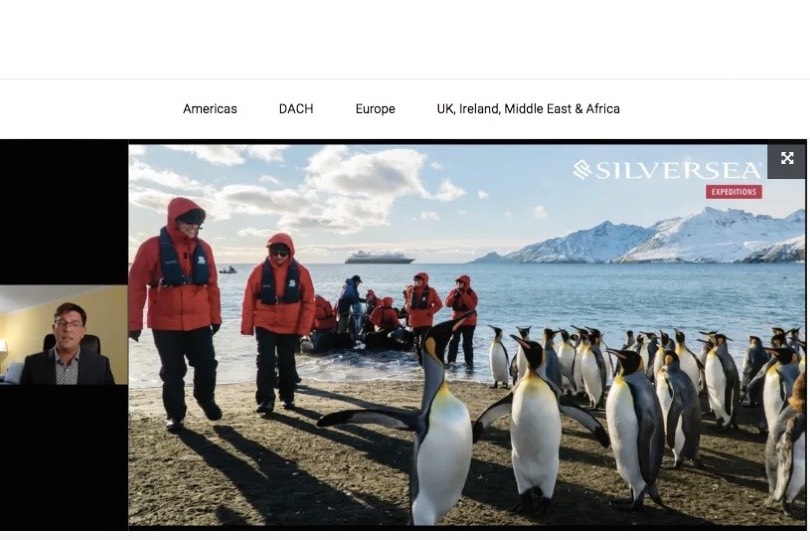 Silversea's Virtual Visits are designed to give agents the latest news from the line
The videos, which run for up to 15 minutes, are hosted by members of Silversea's global sales and marketing team, and are available through a new Virtual Visits platform.

Barbara Muckermann, Silversea's chief marketing officer, said: "We understand how difficult it can be for travel advisors to keep up with scheduled webinars, so we have created these convenient online videos, hosted by a familiar Silversea face, as a way to stay connected and to update our partners at their leisure.
"Silversea is offering guests unprecedented flexibility to book their voyages when they feel ready and these Virtual Visits ensure that travel advisors are there to support their guests every step of the way."
The line's Virtual Visits are being emailed to agents through Silversea's Explore newsletter.
Silversea is also offering agents the chance to set up a personalised one-to-one virtual online sales visit with one of its trade team.