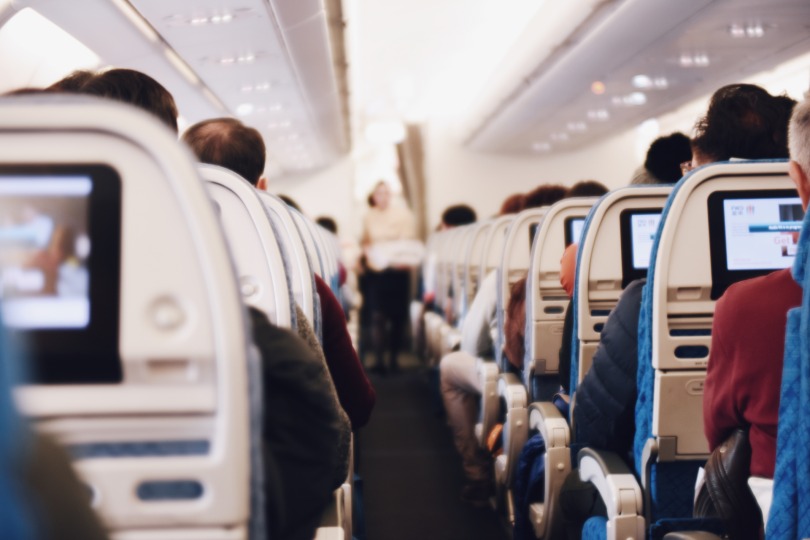 Demand for flying exists, but potential passengers are fearful (Credit: Suhyeon Choi/Unsplash)
Skyscanner saw a 508% week on week increase in UK searches for flights to Spain following the announcement.
"This is not off a tiny base either, searches for Spain from the UK were (already) nearly at 80% of 2019 levels," said Gavin Harris, Skyscanner's strategic director, flights. "It's a clear sign of aspiration to travel."
Findings were outlined during the OTA's New World of Travel webinar.
Only 20% of Skyscanner business comes from the UK and Dr Oli Mival, its head of user research, outlined findings from customers in 19 markets, comprising 250,000 people.
Sentiment among all of them "was getting worse", he said, with 45% saying the Covid situation was worsening and only 25% feeling it was getting better.
In the UK, 70% felt the situation was getting worse. "This is representative of people visiting Skyscanner; it's more optimistic than the wider community," Mival added.
The research found 78% of UK travellers more likely to travel if quarantine was halved and 69% prepared to pay for a test to avoid quarantine on return.
John Strickland, director, JLS Consulting, outlined the effects on the airline industry.
He said many airlines would operate at 30-40% of capacity this winter, with little long-haul.
"Airlines really cannot tell what customers are going to do at the moment. It makes it very difficult to plan capacity and pricing in a way that makes financial sense."
He said the acceptance of video calling would impact where aircraft were flown and which aircraft types were brought back into service.
"Everybody has got used to Zoom and team conference calls and wants to show environmental credentials as well, so what better to do than not fly your execs around the world?"
Strickland said this would mean smaller aircraft on long-haul routes and fewer flights to main hubs. In short-haul, low cost airlines would be winners. Strickland said Wizz Air and Ryanair were well placed to take advantage.
Low-cost long-haul was "a different story", he said. "Norwegian will probably dispose of half its 787s. Popularity with the public is not the same as financial success."