Selling tips for scuba diving in Malta
There's plenty to discover on land in the Maltese Islands, but there's even more to explore underwater – scuba diving is a top activity choice for your clients visiting the archipelago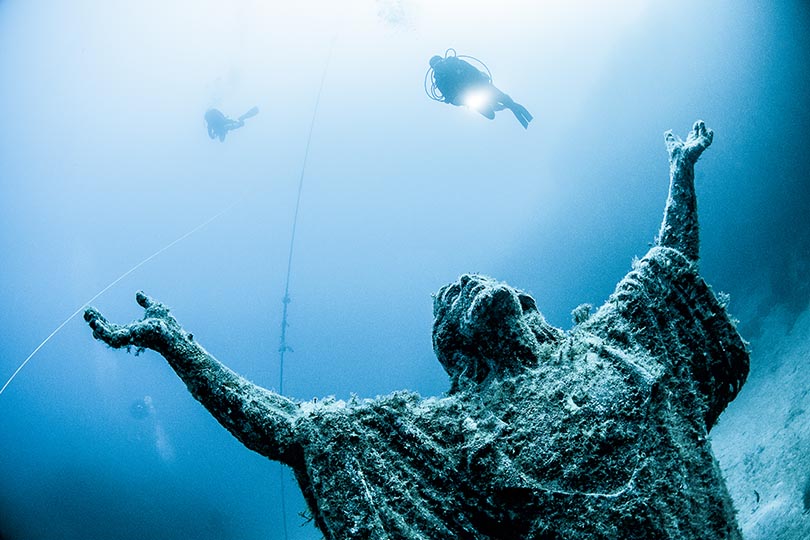 While the glassy, azure sea surrounding the islands of Malta hugely appeals to keen swimmers and snorkelers, the destination is a bone fide paradise for scuba divers.
Visitors to Malta, Gozo and Comino have more than 100 dive sites featuring colourful coral reefs, mystical caves and historical shipwrecks to explore, all rich with marine life and found at a diverse range of depths. And, with Malta on the government's green list, there's no need to worry about isolation periods upon return to the UK.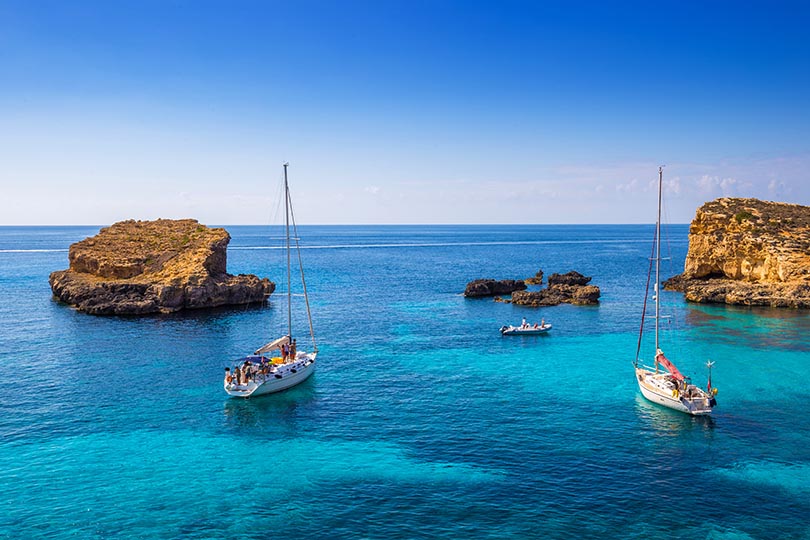 One of the best ways to make the most of the archipelago's underwater world is for visitors to hire a 4x4 vehicle and drive the islands at their own pace, picking and choosing their sites on the Malta Dive Trail as they go.
The islands are home to more shore dives than anywhere else in the Mediterranean, so experienced divers can plan their own expeditions and enter by land rather than by boat. Meanwhile, a ferry to Gozo takes 25 minutes and a boat trip to Comino just 10 minutes – these dives sites are well worth the journey.
FUN FOR ALL
It's not just pros that can enjoy Malta's scuba sites. With more than 50 dive centres spanning the islands there's plenty of opportunity for divers to cut their teeth here. "Try dives" are available for visitors wanting to test out their skills for the first time, and those who decide diving could be a new passion can obtain their qualifications with PADI and BSAC. Children can learn to dive from the day they turn 10, so it's a great activity choice for families travelling with tweens and teenagers.
The Maltese Islands may be small, but their collection of dive sites is large. Some of the highlights include the Statue of Christ (akin to an underwater Christ the Redeemer at 35 metres) and Coral Gardens (15 metres), which is a shore-dive off the promenade at Sliema – both accessible from the largest island of Malta.
Off Gozo, divers will find a submerged former passenger ferry, MV Karwela, to explore (40 metres) and the Blue Hole, which is one of the most famous dive sites on the islands. A sinkhole carved into the limestone, it has a maximum depth of 15 metres and an underwater arch leading to the open ocean.
A DEEPER DIVE
Agents wanting to learn more about how to sell scuba diving in Malta can take the brand-new course on the Malta Training Programme, which is tailored to this particular experience. It has two modules – Scuba Diving Basics and Top Dive Sites – and features eight "lessons". These are A Scuba Divers Paradise, Where to Stay, Learning to Dive, Preserve and Protect, Top Five Wrecks, Top Five Caves, Top Five Reefs and Diving Bucket List.
Anyone who completes the course by 6 September 2021 will be entered into a competition to win a gastronomy and gifts hamper.
Find out more and take the training now at malta-training.com.