Why your clients will want to wake up in the Philippines in 2021
The Philippine Department of Tourism is asking your clients to "stay at home, dream, and wake up in the Philippines"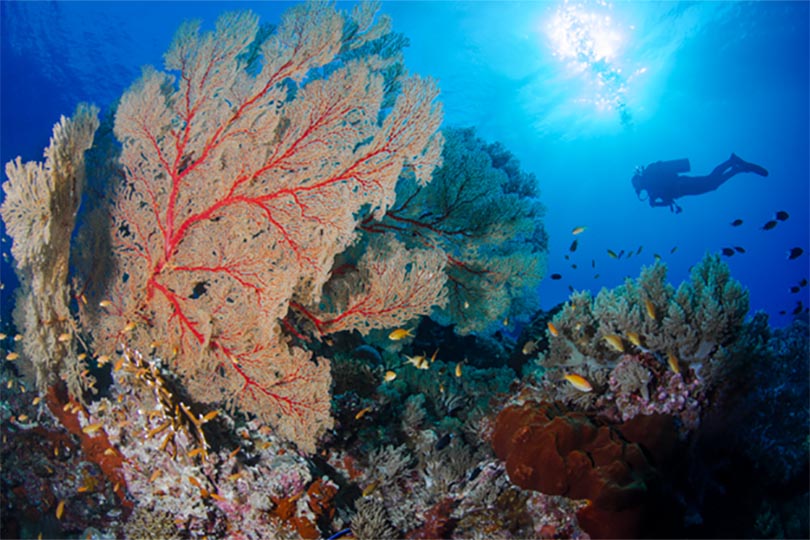 From swimming with whale sharks and scuba diving above colourful corals to hiking in verdant mountains, there are many reasons your clients will want to dream of, and wake up in, the Philippines in 2021.
The destination's outdoor adventures take place in an environment where social distancing is made easy. Its 7,641 islands mean there's an abundance of idyllic and uncrowded beaches to laze on and the archipelago is a hotspot for watersports. Scuba divers should head to Tubbataha Reef in the centre of the Sulu Sea, which is famed for its marine biodiversity and teeming with manta rays, sea turtles and various species of shark.
Kawasan Falls is another highlight not to be missed. Located on the island of Cebu, the multi-layered natural waterfall system and lagoons are accessible via jungle trails that form a range of hikes suitable for all abilities. Cliff-diving and canyoneering are also an option here, for clients who want to get their adrenaline pumping. Alternatively, these visitors could make a beeline for the Cagayan de Oro to hit the white-water rapids.
In order to explore the Philippines at a more leisurely pace, suggest customers wander through the rice terraces in Ifugao or Kalinga, both north of the country's capital, Manila. These regions are within the Cordilleras Central mountain range, which the Philippine tourist board describes as the "eighth wonder of the world".
LOOKING FORWARD
The Philippines' borders are currently closed to international tourists but, when they do reopen, the country is well prepared to welcome visitors back.
In September the destination became the 100th to be awarded a WTTC Safe Travels stamp, which means it has successfully implemented a range of health and safety protocols that meet the organisation's global standards. The Philippine Department of Tourism has also recently launched an app that helps visitors plan their trips to the destination, as well as provides Covid-19 contact tracing information and travel advice during the pandemic.
So, safe in the knowledge the Philippines has implemented the necessary virus-prevention measures and is providing the resources needed to stay well informed, visitors can confidently plan their trips to the archipelago in 2021 and beyond. Plus, with Philippine Airlines resuming its direct route from Heathrow to Manila in March, the simple journey will be an added bonus when it's once again the time to travel.