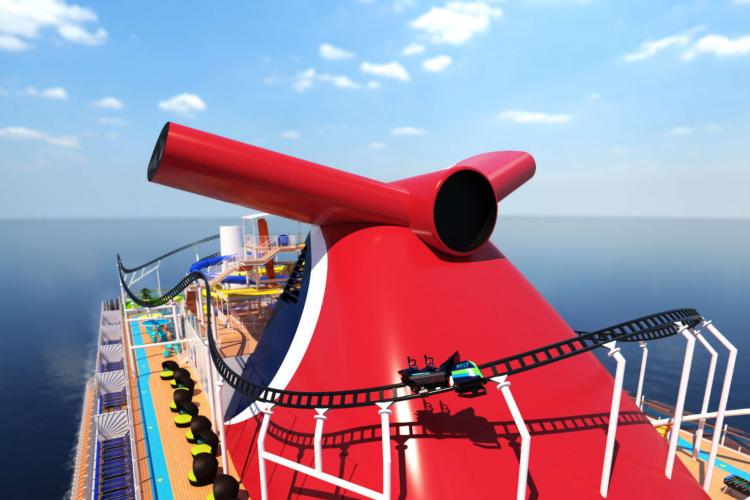 Mardi Gras's sister ship will be delivered in November 2022
Sister to Mardi Gras, Carnival has confirmed the ship is due to be delivered from Finland's Meyer Turku shipyard in November 2022.

The LNG-powered ship It will feature Carnival's "rollercoaster at sea", Bolt, and will sail out of Port Miami.
Its first sailings will go on sale in the autumn.

"We are thrilled to have been able to confirm a delivery date ahead of what we had anticipated for our second Excel ship," said Carnival Cruise Line president Christine Duffy.

Duffy said Carnival had used the line's pause in operations, owing to Covid-19, to "think carefully" about the line's fleet, with a view to reducing capacity and focusing on ships with newer features.