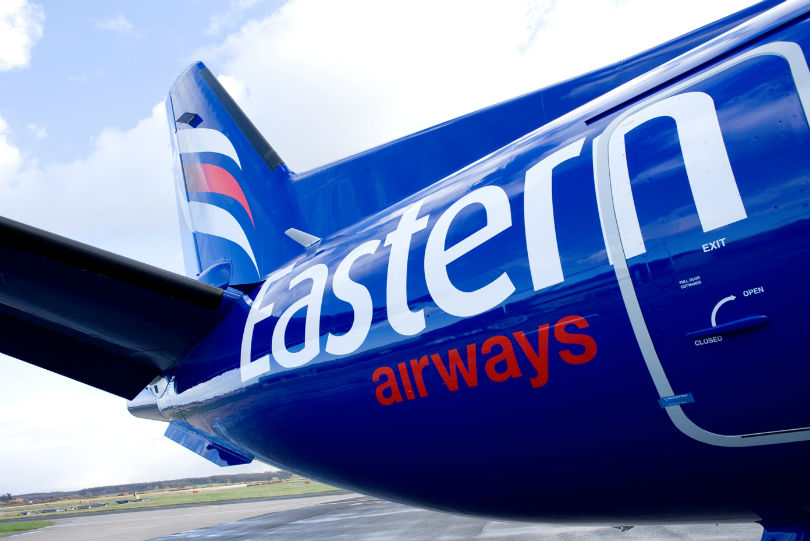 Eastern Airways continues to run its full schedule as well as new routes
Humberside airport-based Eastern Airways, which had been a Flybe franchise partner, will be launching twice-daily Southampton-Manchester and Southampton-Newcastle services from Wednesday (11 March).
Eastern Airways will also operate a daily Southampton-Aberdeen service from 27 April, as well as twice-daily Aberdeen-Birmingham flights from next Monday (16 March).
Within hours of Flybe's demise on Thursday (5 March), Eastern Airways announced it would continue operating as an independent carrier with its full schedule and has now set up a new booking system.
The airline is also launching three new routes from Teesside International to Belfast City, Dublin and Southampton on Monday (9 March), with new routes from Teesside to London City set to follow in April, as well as seasonal services to Alicante and the Isle of Man.
Eastern Airways said it will be adding 11 new routes within two months "to help significantly restore UK connectivity".
The latest announcement is good news for Southampton with Eastern Airways set to operate five routes from the Hampshire airport from April.

Roger Hage, Eastern Airways' general manager commercial and operations, said: "We are pleased to announce that our flights are now on sale as we've moved quickly to introduce a new booking system for Eastern Airways flights since becoming independent again.

"Delivering regional connectivity is vital for economic prosperity and regional development which supports our ability to provide a quality, cost effective and speedy service to meet the needs of both business and leisure travellers."


Agents can book flights directly with Eastern Airways as the airline returns to its original T3 flight code.
The airline said it had been honouring Flybe tickets on its flights over the past few days and would continue this policy until the end of Tuesday (10 March).