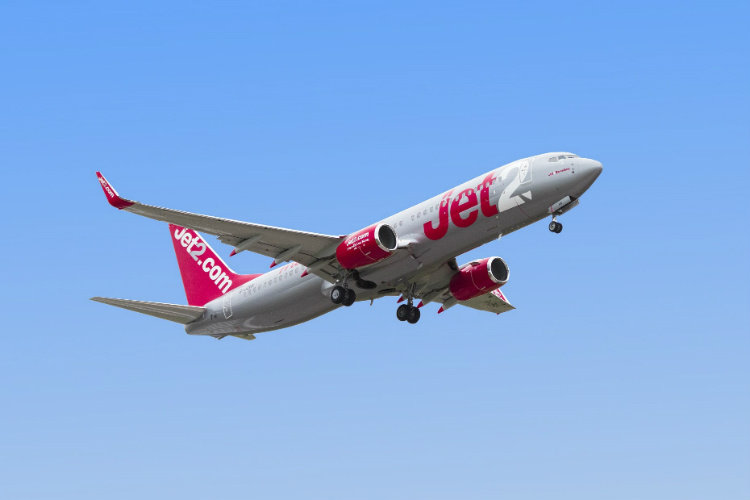 More than 100 pilot jobs are at risk, according to union Balpa
The airline said the ongoing pandemic had caused it to "reassess and reduce" its flying programme for the rest of 2020 and for 2021.
"Sadly, the overall effect of these reductions has been the need to propose a number of colleague redundancies across our business," a statement said.
"We cannot say how much we regret these proposed redundancies and we will be consulting with appropriate representatives of the affected colleagues in order to ensure that all options and issues are fully considered.
Pilots' union Balpa said Jet2.com had informed members of plans to cut 102 pilot jobs.
Balpa general secretary Brian Strutton, said Jet2.com plays an "extremely important role" in the UK aviation sector and was hopefully of the airline's survive amid the current industry turmoil.
"I hope Jet2 negotiates in good faith and works with us on how we can mitigate these proposed losses and see Jet2 thrive in the future," he added.
Strutton reiterated a call to government to work with the aviation sector on a strategic support package "to help this industry get through this crisis".
Jet2.com added: "Whilst we have every confidence that we will bounce back from the unprecedented demands currently placed on the company, we sadly do have to make difficult decisions in the current climate.
"We very much look forward to growth returning to Jet2.com and Jet2holidays and are confident that there will be sunnier times across the industry in the not too distant future."