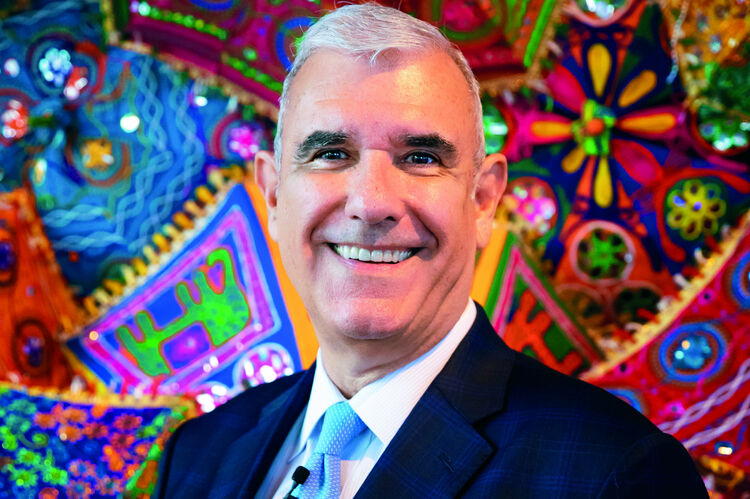 Larry Pimentel Azamara.jpg
Five-year-old Larry Pimentel would each month embark on far-flung journeys to some of the world's most exotic destinations. From the endless Serengeti plains and the jungles of Borneo to the sapphire seas of the Seychelles, he was always accompanied by his doting grandmother.
It was from the family's home on the island of Maui, Hawaii, that young Larry would explore the world, his eyes wide open with wonder as he watched his grandmother read National Geographic, every turn of the page a new destination for his imagination to play with.
"She loved it. I was too young to understand the articles but, my word, the pictures were amazing – big game in Africa, leopards and rhinos; I would always think to myself, 'I need to go there'," he smiles fondly.
With these earliest of memories, it is little wonder Pimentel has spent his time at the helm of Azamara – a decade as president and chief executive this month – striving to bring cruisers and non-cruisers "deeper" into the destinations they visit.
Last month, the line revealed the next step of its plans to "voyage beyond the sea", debuting a new brand purpose, logo and name, shedding its "Club Cruises" moniker, while unveiling what Azamara claims to be the industry's largest collection of pre- and post-cruise land experiences – comprising some 1,700 options.
It is a plan, given Pimentel's passion, you suspect may have been more than 60 years in the making. Ahead of the announcement, we sit down to chat in a suite at the Ritz Carlton Central Park in New York, our lavish surroundings providing sweeping views of the city on a humid morning.