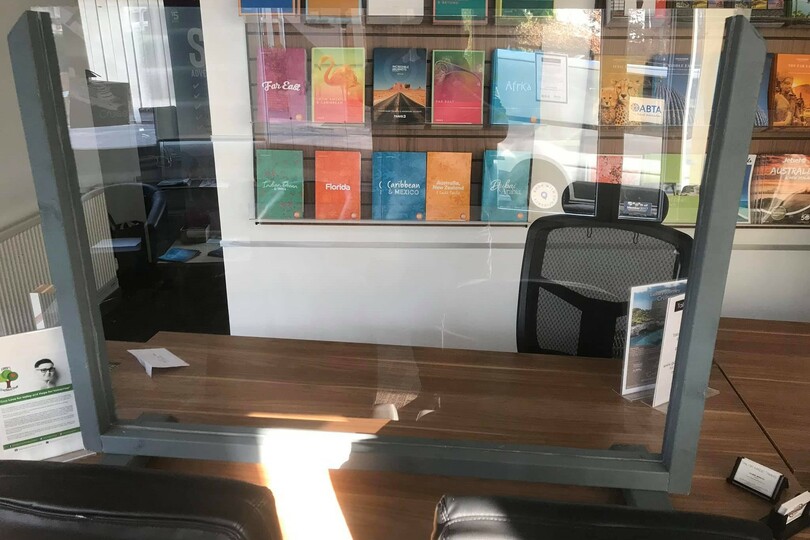 Boss Simon Morgan said he was preparing to "get back to business" once the UK lockdown is lifted
Boss Simon Morgan said between 80-90 screens would be fitted on agent desks across its south Wales retail network.
Floor signage, socially distanced working stations and protective gloves for staff taking cash payments are also being used in its branches.
In a Facebook post revealing the screens, Morgan called the move an "industry first".
It is the latest innovation from the agency amid the coronavirus crisis, following its launch of "virtual travel agencies"" last week.
Speaking to TTG, Morgan said Tailor Made had followed Welsh Assembly guidelines on workplace safety around Covid-19 and was operating "like any other essential business" such as a supermarket.
"Nobody knows when things are going to be lifted, so we want to make sure we're ready to get back to business straight away," he said.
"Putting these measures in place is very important for our staff and customers. We've had to create a new way of doing things but doing it this way means we're prepared and won't be caught short when the time comes."
Morgan predicted that when the UK's lockdown is lifted Tailor Made would open around a third of its stores "imminently", while keeping the rest of its team furloughed.