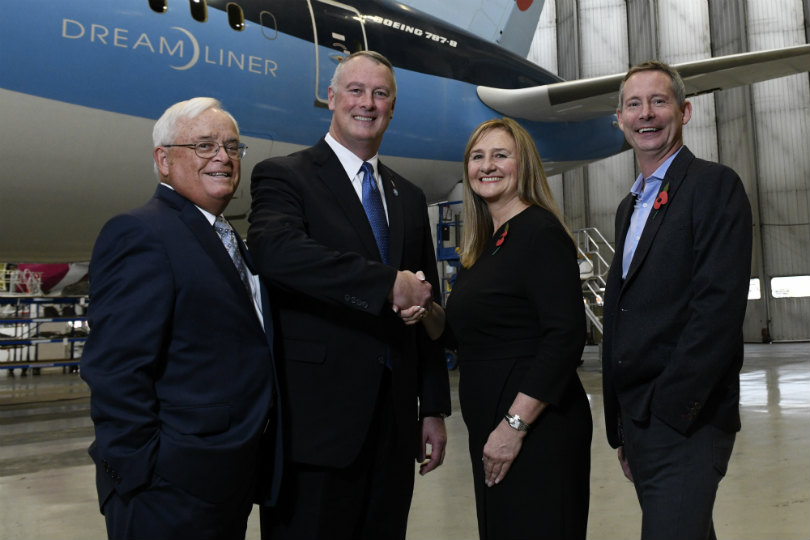 Andrew Flintham and Dawn Wilson from Tui, and Greg Donovan and Jack L. Ryals from the airport
The operator will be flying a new route to Orlando Melbourne International airport (MLB), using long-haul Boeing 787 Dreamliner, in just more than three years' time.
It will also be partnering with the airport to extend a terminal, which will include new passenger amenities, family-friendly entertainment and a welcome from international ambassadors with a glass of Florida orange juice.
The airport will be investing millions of dollars in the terminal enhancements.