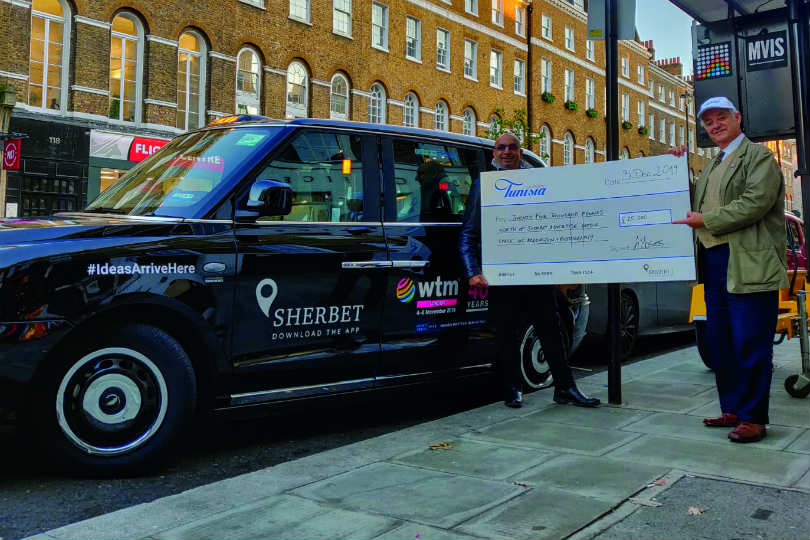 Tunisia won in a prize draw at WTM London 2019
The Tunisian National Tourist Office has won £25,000 worth of advertising with electric taxi company Sherbet London via a business card prize draw at WTM London 2019.
"It's a brilliant opportunity to advertise the destination of Tunisia across London, and a great way to make a positive impact in reducing London's toxic pollution," said Moncef Battikh, head of promotions at the tourist board.
Asher Moses, chief executive of Sherbet London, added: "We look forward to working with the Tunisian National Tourist Office on our upcoming campaign.
"We are proud to say Sherbet London is not only known for having the first all-electric taxi fleet in London, but we have also made a name for ourselves as a successful taxi media specialist."