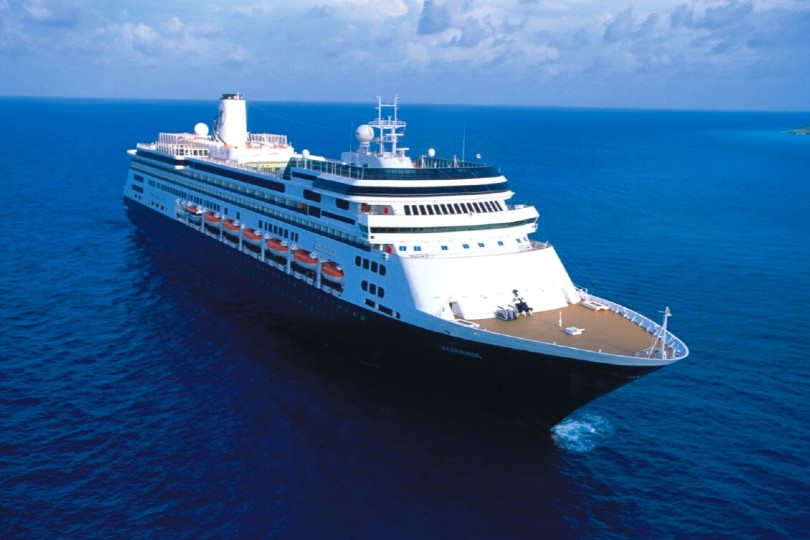 Four older passengers have died after a Covid-19 outbreak on the vessel
The vessel and sister ship Rotterdam remain off the coast of Panama.
There are 53 out of 1,243 guests and 85 out of 586 crew onboard Zaandam who have "influenza-like illness symptoms" being treated.
Medical supplies were provided to Zaandam from Rotterdam on Thursday (26 March) while healthy passengers were transferred between the ships on Friday (27 March).
Guests who are ill, or in close contact with an infected person, are remaining on Zaandam with all the crew.
"We are aware of reported permission for both Zaandam and Rotterdam to transit the Panama Canal in the near future," said the line in a statement on Saturday (29 March) evening.
"We greatly appreciate this consideration in the humanitarian interest of our guests and crew. This remains a dynamic situation, and we continue to work with the Panamanian authorities to finalise details."
After Holland America had suspended its global operations and Zaandam was heading from Chile to Florida to access repatriation flights, a number of guests started suffering with flu-like symptoms.