Discover a romantic holiday on the Nile
Egypt's cultural riches and timeless romance make it perfect for couples seeking a getaway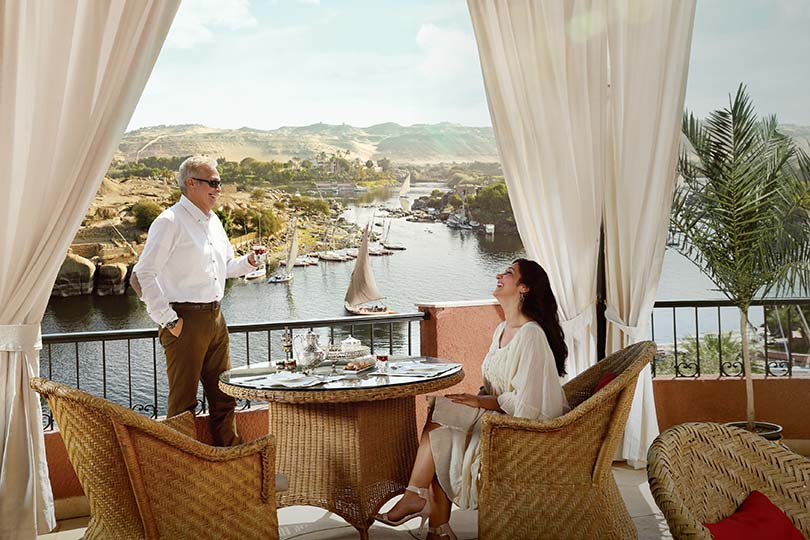 What could be more romantic for your clients than sipping a cocktail on the deck of a river cruiser as the sun sets over the iconic Nile?
Couples of all ages will find Egypt's unique ancient treasures hard to beat as a backdrop to a romantic break. This is because romance and mystery are at the heart of Egypt's cultural attractions, from Cairo's timeless Pyramids to the ancient temples and tombs along the Nile's banks between Luxor and Aswan, as well as further south to Abu Simbel.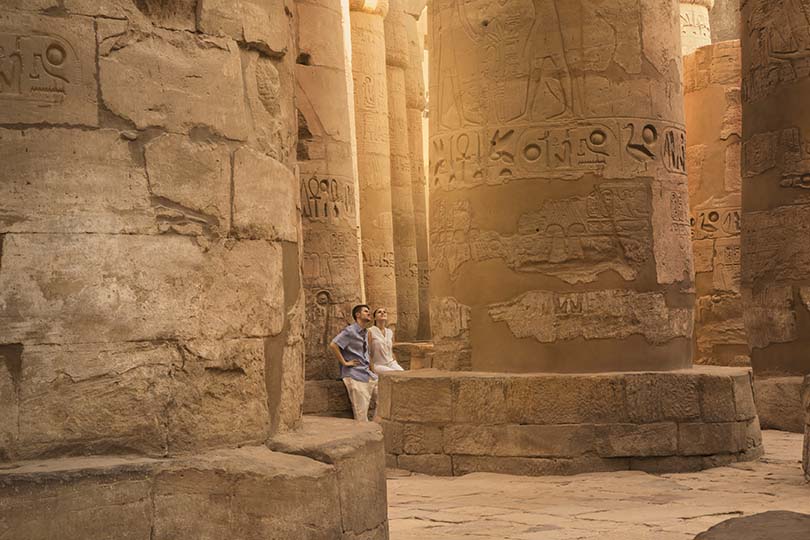 YEAR-ROUND DESTINATION
Egypt enjoys a genuine year-round climate with moderate temperatures in the winter and spring, so couples can enjoy its charms while soaking up some much-needed rays in a destination that's also great value for money. Plus, the country's fine climate plays its part in preserving the pharaonic heritage and keeping the ancient sites in excellent condition.
To make a Nile voyage even more special, couples can hire an exclusive dahabeya – a small sailing boat offering six rooms or more – for themselves and a few friends to enjoy the river in private. The group can then hop on and off when they wish to visit Egypt's most historic and spectacular temples dotted along the shores.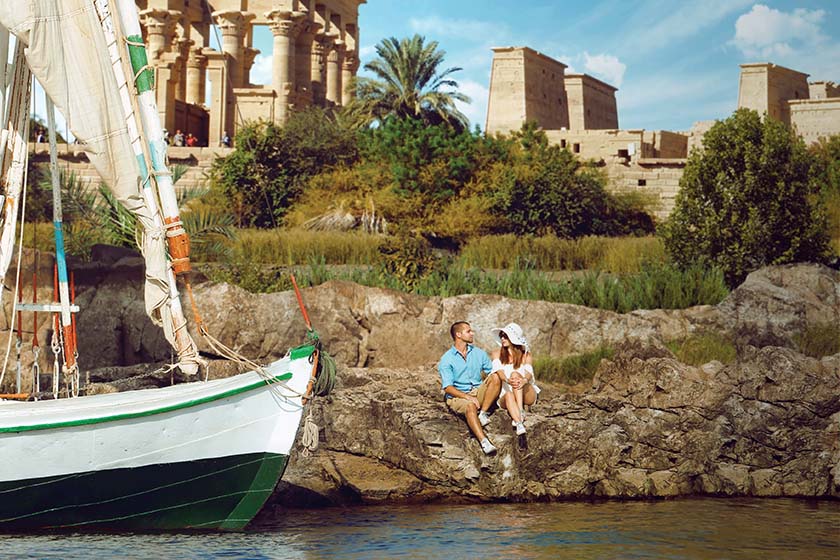 ROOMS WITH A VIEW
Couples can make their trips even more captivating by staying in a luxurious suite at a historic hotel, such as the legendary Old Cataract Hotel in Aswan where the terrace offers another perfect spot to view a romantic sunset overlooking the river.
Many couples may also want to visit Cairo to see the pyramids and other key sites, and there are several hotels overlooking these attractions so couples can take in the ultimate iconic views. The city will become even more of a highlight later this year with the long-awaited opening of The Grand Egyptian Museum – adding to Egypt's reputation as a cradle of human civilisation.
Then there are the Red Sea resorts with their great-value five-star hotels, multiple activities and year-round sunshine, which is even more tempting for couples now that UK flights have finally resumed to Sharm el Sheikh.
For couples that are into romance, Egypt is an endless love story – whether they want to explore the ancient sites or just relax on the beach.
FURTHER INFORMATION
Agent training: egypt-ott.co.uk
Website: egypt.travel