Black Tomato urges airlines to focus on easing passenger anxiety
18 Nov 2019
by April Hutchinson
In light of its new report on the range of positive and negative emotions passengers experience when flying, luxury operator Black Tomato suggests airlines rethink their service.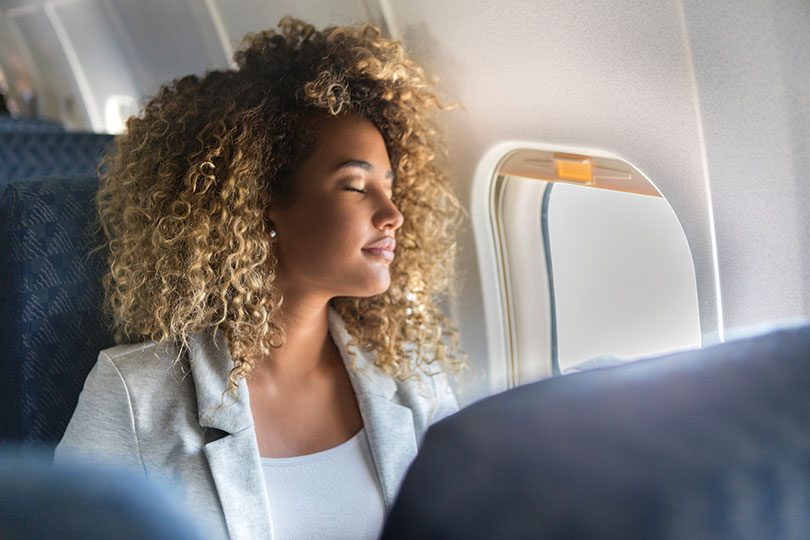 Many airline practices are archaic and at odds with passengers' needs and expectations, according to Heightened Emotions, a new report by Studio Black Tomato, a creative agency and sister brand to luxury tour operator Black Tomato.

Via a series of in-depth interviews with 50 Black Tomato staff who travel often and regularly book flights for customers, the report summarises the range of emotions people experience when flying, with the most-felt negative emotion being fear, and the most positive feeling experienced being contentment. With this in mind, airlines should be focusing on ways to mitigate anxiety and encourage contentment, the report states.

It also highlights how "the line between contentment and anxiety is a helpful and constructive way of judging the airline experience", and among recommendations, sets out what a "contented airline experience" could look like.

Other commonly felt feelings when flying – such as embarrassment and restlessness, along with lack of excitement, sadness, anger and guilt – were also highlighted in the report, accompanied by their causes and possible solutions airlines could implement for passengers.

Flight companies also need to operate with "greater levels of transparency" as a way of fending off anxiety and fear among customers, and learn from the financial services world, where companies such as Monzo and Starling are "benefiting from easy user interfaces that tell you the very simple amount of information you need".

"Overall service is still aligned with an old-fashioned approach to luxury, where cabin crew wear uncomfortable uniforms, the experience is rarely bespoke and is often intrusive," the report said.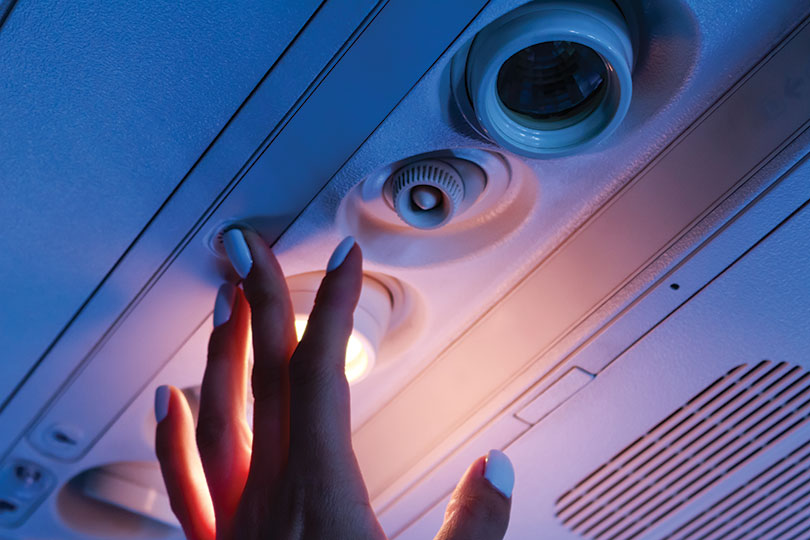 Break down barriers
Instead, airlines should look to implement "more visible service" and create "less of a barrier" between passengers and crew.

Black Tomato co-founder Tom Marchant said the report presents a "set of perspectives that all airlines should be considering when it comes to delivering the very best customer experience".

"The travel industry is evolving, and the airline experience must move with it," he added. "As aggregate sites commoditise flight booking, it becomes the role of the airline experience itself to drive loyalty and word of mouth."

The report concludes "there is an opportunity to start from scratch" when it comes to the flying experience, and says the airline that makes fundamental changes – particularly in service – "could win dramatically".

It also claims that despite being the "price of a new car", the design of some premium air experiences is "less appealing than that of a high street chain cafe".

"If airlines took the same approach to emotion-led design that hotels do with social spaces, the whole airline experience would benefit," the report said.

"At a time when people are being encouraged to fly less, and fly selectively, the battle for the best airline experience is crucial," said Marchant.
"A one-size-fits-all approach to customer experience or an unwillingness to review and change archaic practices around service tends to be the rule rather than the exception. But that does mean there is a great opportunity for airlines to truly enhance the customer experience."
Key changes for success
No barriers: Crew should break down the "us and them" dynamic and be more visible.

Better communication: Airlines should be clearer in all communication, taking inspiration from the likes of Monzo and Uber and their useful apps, as well as giving better in-flight updates.

Emotion-led design: Carriers should look to enhance the overall flying environment to reflect hotels' approach to design.

Introvert vs extrovert experience: Consider a wider range of customer emotions when creating the flying experience.

Aim for contentment, not joy: Creating a baseline of comfortable contentment should be the ultimate goal.