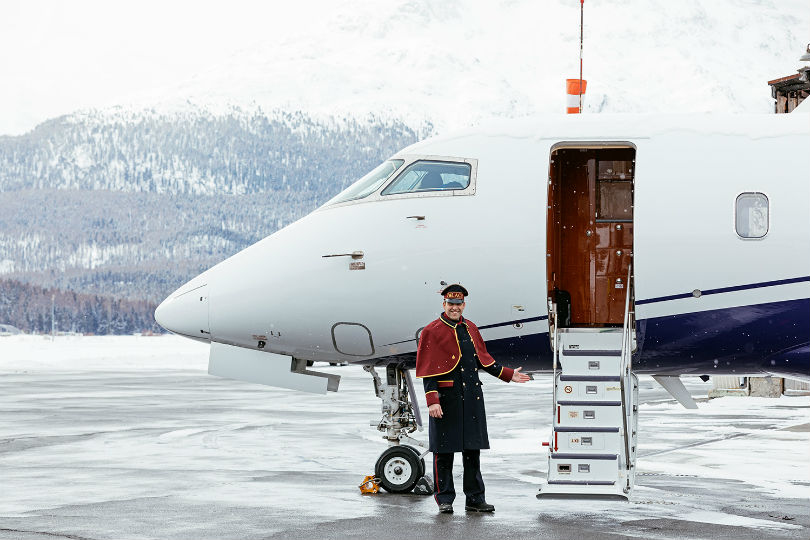 The Badrutt's Palace Hotel aircraft. Picture: Filip Zuan
One hundred years ago, Swiss pilot and aviation pioneer Alfred Comte completed the first direct flight from St Moritz to London.
He took off from the frozen lake opposite Badrutt's Palace Hotel, a luxury resort in St Moritz.
To mark the anniversary, on 14 February Badrutt's Palace is launching its own aircraft from London's Biggin Hill airport to Samedan airport – about 7km outside St Moritz.
It is a 30-seat Dornier 328 jet, which will be offset by the hotel as a carbon-neutral aircraft.
After the inaugural 105-minute flight on Valentine's Day, the route will operate on selected dates thereafter.

In-flight catering will be provided by the palace's chef partner, Jason Atherton.