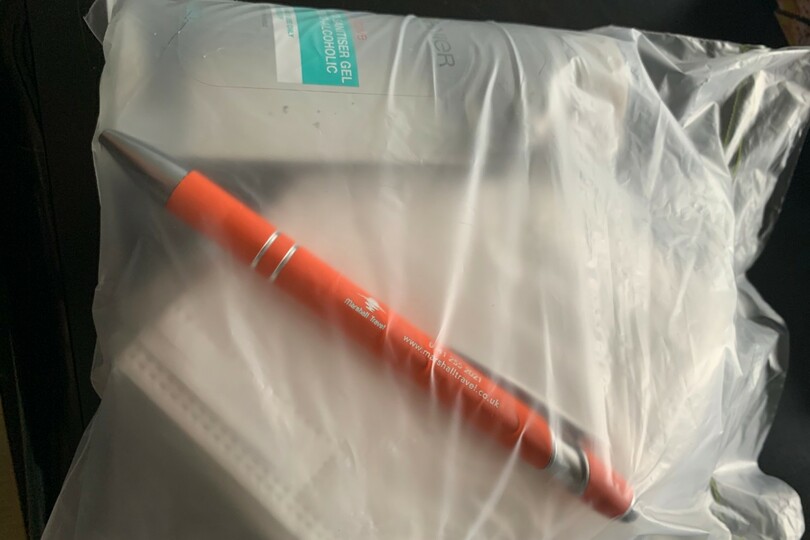 Homeworker Geraldine Marshall has created her own "travel pack" for clients
Geraldine Marshall, director of Marshall Travel, has created her own "travel pack" (pictured) for clients – which contains face coverings for each group member, information on new airport and resort health and hygiene policies and an activity book for children.
Marshall said she wanted to offer "a personal touch" during uncertain times for holidaymakers – as the UK looks set to restart international leisure travel from 6 July - after being "inundated" by customers asking about new health and safety policies.
"I wanted to show how much I care for my customers and give them these items to take to airport as things like masks are quite new and people are probably not used to be travelling again," she said.
"I hope this kind of service sets me apart. It's a way of saying, if you want to travel, we are here to help as much as I can."