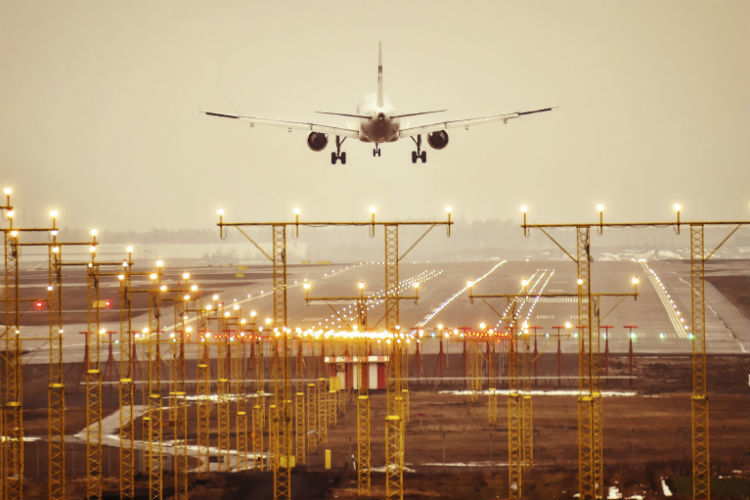 Airlines wanted a suspension in APD to help the industry during the coronavirus crisis
Chancellor Rishi Sunak did not mention APD during his Budget speech on Wednesday (11 March) and ignored industry calls for the duty to be suspended for several months to give them some financial respite – despite last week's collapse of regional carrier Flybe.

Instead, APD is still due to increase for economy long-haul flights of more than 2,000 miles by £2 to £80 from 1 April 2020, with the rate for premium cabins rising by £4 to £176. Further increases in these rates are also planned from April 2021.

Dale Keller, chief executive of BAR UK, said: "The entire aviation industry will be deeply frustrated that the chancellor has shown zero support to a vital sector which the country relies upon to deliver connectivity and enable economic prosperity.

"Airlines had requested a temporary six-month waiver of APD as a supporting measure while they deal with this unprecedented situation.

"The lack of action and support for aviation in this Budget demonstrates a government and chancellor with little regard for sustaining the UK's domestic and international air connectivity at the very time it is needed most."
Tim Alderslade, chief executive of Airlines UK, added: "Aviation has been crying out for short-term support as we deal with an unprecedented crisis caused by coronavirus and the collapse of Flybe.
"This is the most serious period for the sector since 9/11 but questions remain as to whether this fact is understood within government."

Pilots union Balpa said it was "dismayed" that its call for a temporary six-month suspension of APD had been ignored.

Balpa general secretary Brian Strutton, said: "Removing APD is just one simple step [the government] could have done to give airlines the support they need to get through what will be a difficult summer, yet the Budget has been and gone.

"We're incredibly disappointed that there was no mention of how our government is going to help our aviation industry."
The government instead confirmed it was considering another reform of Air Passenger Duty (APD), with a consultation planned for this spring.

"The government will consider the case for changing the APD treatment of domestic flights, such as reintroducing a return leg exemption, and for increasing the number of international distance bands," said the Treasury in its Budget documents.

"These considerations will form part of a consultation on aviation tax reform that will be published in spring 2020."

But Balpa's Strutton said that while this consultation on reforming aviation taxation was "welcome", action was needed more urgently to help the airline industry.

"Unless the government wishes to see more UK airlines go under, we must see some urgent action from the Treasury – we can't wait until spring for this situation to be addressed," he said.

Currently APD is charged across two bands – band A for flights of less than 2,000 miles and band B for journeys of more than 2,000 miles. But before 2015, APD was charged across four different bands until it was changed to two bands by then chancellor George Osborne.

APD rates from April 2021 are set to rise further for long-haul flights with economy travel set to go up by £2 to £82, although the rate for economy short-haul flights will remain at £13. Rates for premium cabins will rise by £4 to £180 on long-haul routes for the 2021/22 financial year.