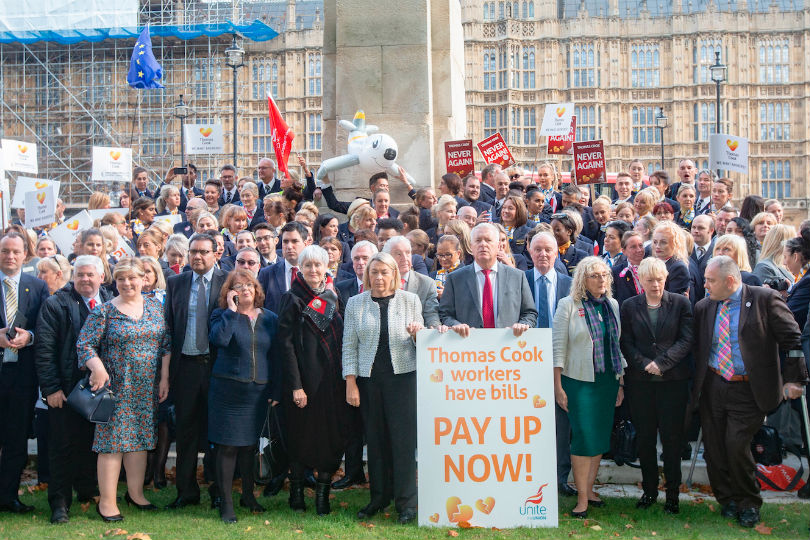 "It's wrong, the system has failed us."
Many former Cook employees are reportedly yet to receive any state help since the travel firm failed in September and have complained of being poorly advised by job centres.
The situation has been plunged into confusion as to whether staff are entitled to job seeker's allowance or universal credit as the company's administration process remains ongoing.
A number of former Cook workers have voiced their concerns in a new BBC report.
Former Thomas Cook Airlines cabin manager Ian Begg was initially told to claim for universal credit, which would have a five-week processing time.
During that five-week period, he travelled to Manchester from his parents' house in Scotland for a weekly appointment at the job centre.
However, a day before the first payment was due, his claim was cancelled because he had received a one-off payment from the liquidators of Thomas Cook. He was then advised he should have applied for job seeker's allowance.
"When we lost Thomas Cook we were just left to go out to pasture," said Begg. "My treatment by the job centre has felt like I've been thrown out again. They made me feel not worthy of benefits."
According to the BBC, Begg has now given up trying to claim and is instead using his savings and support from his family to live on, before he starts a new job with another airline next year.
The impact of Cook's collapse and the ensuing battle for state support has led to him suffering mental health problems.
"For about two weeks after the collapse, I couldn't even get dressed. I couldn't face the world and stayed indoors. I had anxiety and was depressed."