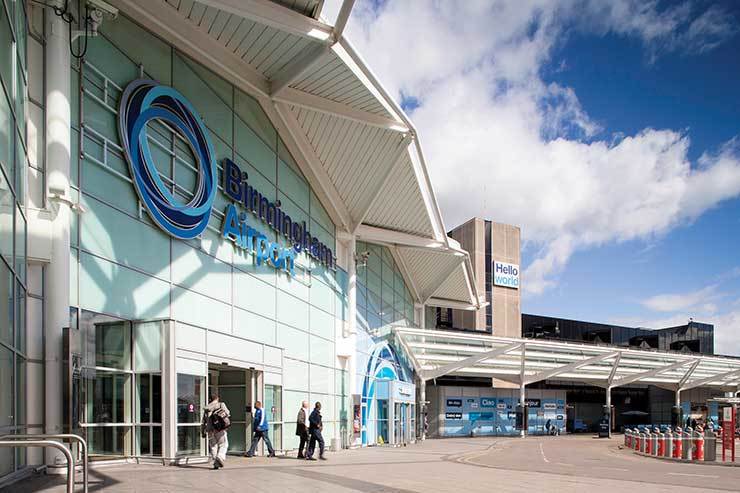 Birmingham Airport Terminal Frontage
Thousands of people had to leave the airport's terminal at around 2pm because of smoke coming from the kitchen of the Factory Bar in the departures lounges.
Fire crews rushed to the airport following the alarm. West Midlands Fire Service said the incident was "nothing major" and the alarm had been set off by "smoke coming from the kitchen of one of the bars".
Passengers took to social media to express their frustration about the incident with several calling scenes at the airport "chaotic". Several passengers said there had been delays of more than two hours to some flights.
The airport said that the evacuation of the terminal was "normal procedure" and there had only been a "small impact to flights".