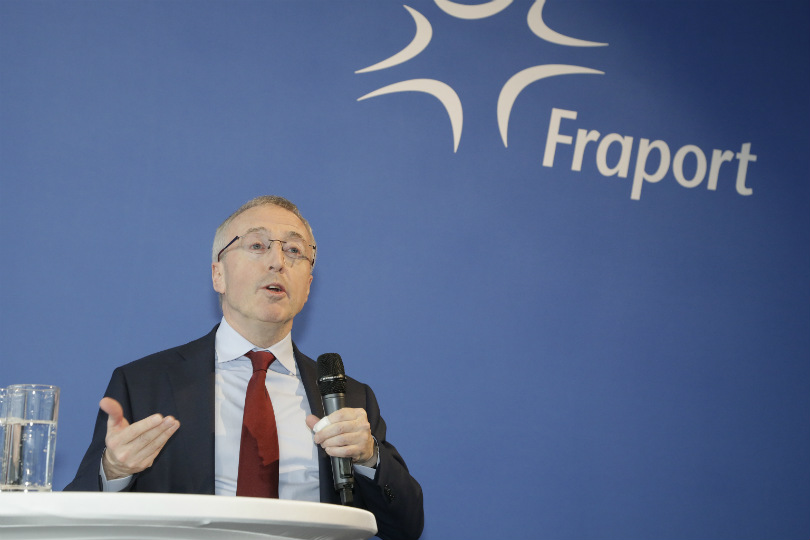 Boeing Europe president, Martin Donnelly, speaking at the airline's European Expo
Speaking at the airline's ecoDemonstrator European Expo at Frankfurt airport, Boeing Europe president Martin Donnelly said working together would lead to problems being solved more easily and also mean quicker sharing of the solutions.

EcoDemonstrator is Boeing's flight test research programme, which has used a series of specially modified aircraft to develop and test aviation technologies designed to improve fuel economy and reduce the noise and ecological footprint of aircraft.

Donnelly cited the recent Boeing 777 flight from Seattle to Frankfurt, which tested more than 50 greener solutions, as a sign of the airline's commitment to a more environmentally-friendly future.

He said: "We know the future of our company and the wider industry is in continuing to develop technologies through partnerships.
"We don't have all of the answers, but we want to be part of the conversation.

"We are looking across Europe at technologies to reduce emissions and make less noise."