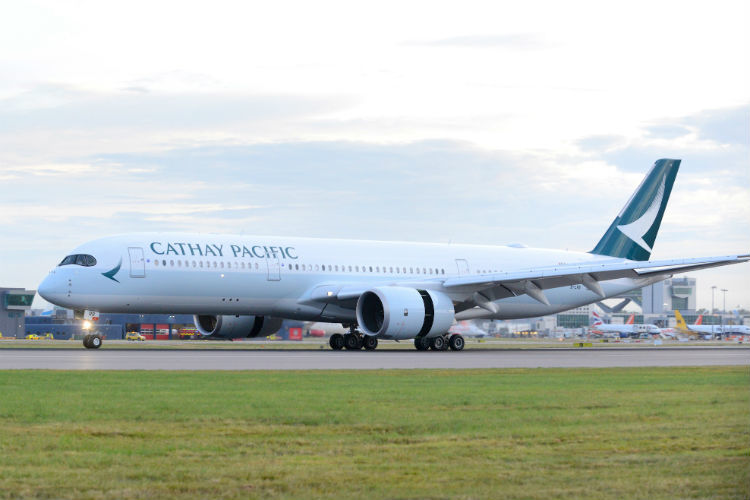 Cathay Pacific has secured government help
Part of the deal will see Hong Kong's government take a 6% stake in the carrier and a small dilution of the interests of major shareholders The Swire Group and Air China.
Cathay and regional sister carrier Cathay Dragon will also receive a £765 million bridging loan accessible immediately.
The carrier said: "Cathay Pacific is even more vulnerable than most of its global airline peers, given that its airlines have no domestic network and are wholly reliant on cross-border travel.
"That travel remains highly restricted and subject to quarantine constraints, with no prospects for a return to normal international travel arrangements anytime soon."
The carrier said it would recommend a restructuring plan by the end of 2020 that will see the airline contract in size.
Cathay chairman Patrick Healy said: "Inevitably this will involve rationalisation of future planned capacity compared to our pre-crisis plans, taking into account the market outlook and cost structure at that time."