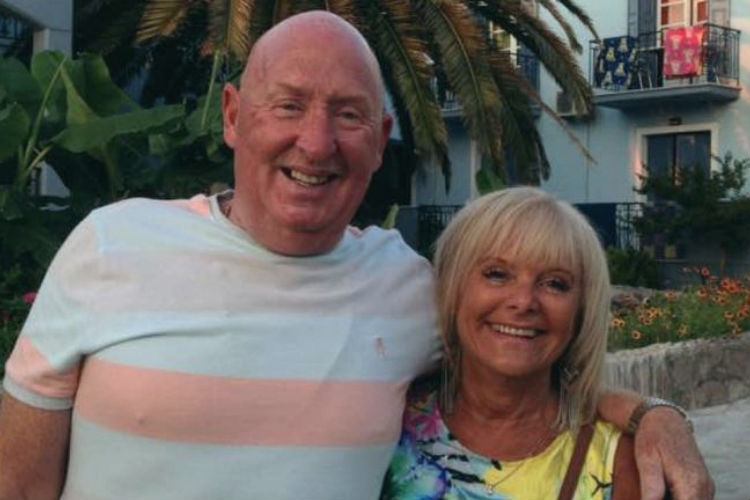 John Susan Cooper Thomas Cook Web.jpg
John Cooper and his wife, Susan, a Cook travel agent, died suddenly while staying at the Steigenberger Aqua Magic Hotel last August. The Egyptian authorities conducted a post-mortem which concluded the couple died from E. coli. A British post-mortem though proved inconclusive.
A pre-inquest hearing a Preston Coroner's Court on Wednesday (1 May) has since heard the Coopers may have suffered the effects of an "infectious biological agent or toxic chemicals", the BBC reports.

Evidence presented by Public Health England, the BBC reports, suggested neither radiation, natural causes, carbon monoxide poisoning or food poisoning caused the couple's deaths.
Speaking outside the court, the couple's daughter Kelly Ormerod criticised the Egyptian authorities for what she described as a "lack of cooperation" with the investigation into her parents' deaths.

Ormerod and her children were holidaying with her parents when they fell ill overnight on 20 August in 21 August 2018.

While Cook's own tests identified "a high level of e-coli and staphylococcus bacteria" at the hotel, it said the tests "failed to shed any light" on the cause of the Coopers' deaths after its teams were not granted access to their hotel room.

"It is clear from these results something went wrong in August at the Steigenberger Aqua Magic Hotel in Hurghada and that standards fell below what we expect from our hotel partners," said Cook.

Following the pre-inquest hearing on Wednesday, the operator added: "Our deepest condolences remain with Kelly Ormerod and her family after the tragic deaths of her mum and dad, John and Susan Cooper, last year. Susan was a valued Thomas Cook employee who was much-loved by colleagues, particularly in the branch she worked at in Burnley.

"It's clear that a number of important questions remain unanswered surrounding the circumstances of their deaths. We are cooperating fully with the Coroner's investigation, and the Steigenberger Aqua Magic remains off sale to any of our customers from the UK and the rest of Europe indefinitely. We continue to offer support to Kelly Ormerod and her family."

The court was also told British authorities were yet to receive all the necessary reports from the Egyptian authorities to establish the cause of death, despite 13 requests – including one from the UK's ambassador to Egypt.
A date for a further pre-inquest hearing is yet to be fixed.