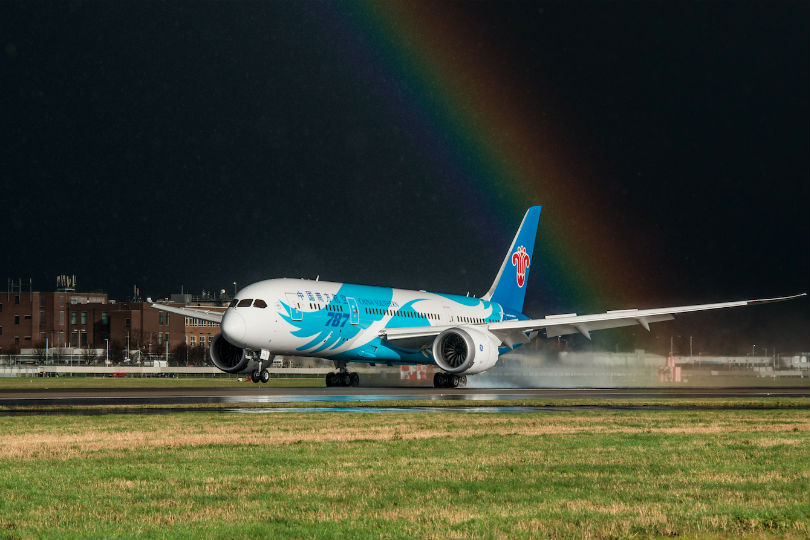 A China Southern flight lands at Heathrow
The "use it or lose it" rule means airlines lose a take-off and landing slot if they do not operate 80% of scheduled flights under normal circumstances. Some airlines have in the past operated "ghost flights" to keep a slot open at constrained airports like Heathrow.
If a route is suspended, the slot is lost the following season, so any suspension now would result in a loss next winter. If the situation worsens, suspensions from 29 March will cross into the more lucrative summer season.
Iata called for the "immediate" relaxation of the rule at 200 slot-coordinated airports worldwide, including Heathrow, where in 2016, Oman Air paid a record $75 million to Air France/KLM for an early morning arrival slot, allowing it to double its daily flights. Further doubt over the third runway may push up prices even more.