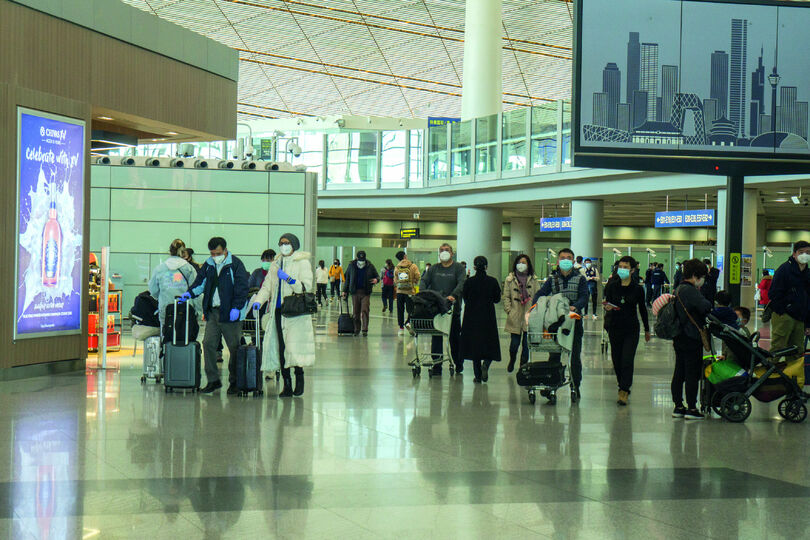 Airlines have suspended many routes due to the coronavirus
Iata predicts passenger numbers in the region will fall 13% as a result of the virus. The outbreak means a predicted 4.8% growth in the number of passengers will be reversed.
Iata added: "In this scenario, that would translate into a $27.8 billion revenue loss in 2020 for carriers in the Asia Pacific region – the bulk of which would be borne by carriers registered in China, with $12.8 billion lost in the China domestic market alone."
The outbreak led Cathay Pacific to axe 40% of its capacity during February and March, while Air France/KLM estimates coronavirus cost it €150-200 million from February to April.
Air France/KLM said the effects would be partly offset by a €300 million drop in fuel costs this year. Qantas Group put the cost so far at £50-75 million.
Iata director general Alexandre de Juniac said: "This will be a very tough year for airlines. Airlines are making difficult decisions to cut capacity and in some cases routes."
He added lower fuel costs would help offset some of the lost revenue.
Carriers based outside Asia Pacific are forecast to take a $1.5 billion hit, "assuming the loss of demand is limited to markets linked to China".
In all, global demand is reported to be down 4.7%. Iata said the virus was set to wipe out global passenger growth this year:
"In December, Iata forecast global growth of 4.1%, so this loss would more than eliminate expected growth this year, resulting in a 0.6% global contraction in passenger demand for 2020."
Iata bases its estimates on the impact being similar to that of the Sars outbreak in 2003, when demand fell 5.1%:
"That was characterised by a sharp decline followed by an equally quick recovery," it added.