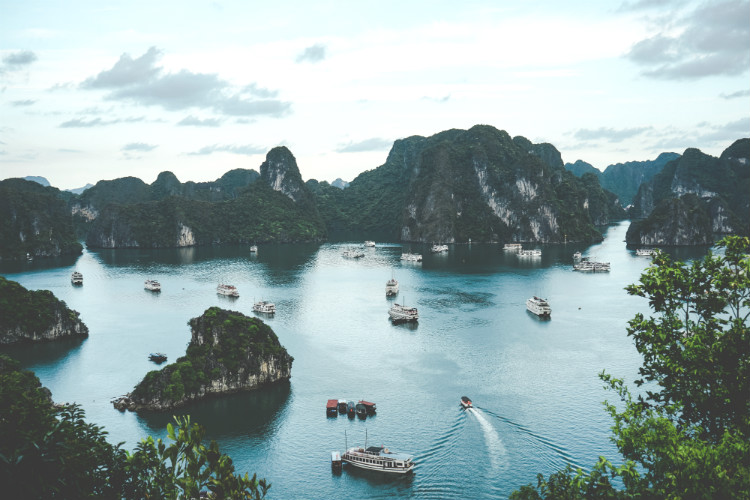 Ha Long Bay in Vietnam. (Credit: Ammie Ngo/Unsplash)
At a national steering committee for the prevention and control of the acute respiratory disease, which was set up to tackle the Covid-19, prime minister Nguyen Xuan Phuc made the decision to retighten Visa regulations.
They were initially relaxed as part of a waiver programme encouraging tourism from 14 countries including the UK, Finland, France and Sweden.
It was first introduced in July 2015 and meant UK passport holders could make single entry visits for up to 15 days without a Visa.
The Foreign and Commonwealth Office said the change takes effect on 12 March and advised any travellers to check with their airline.