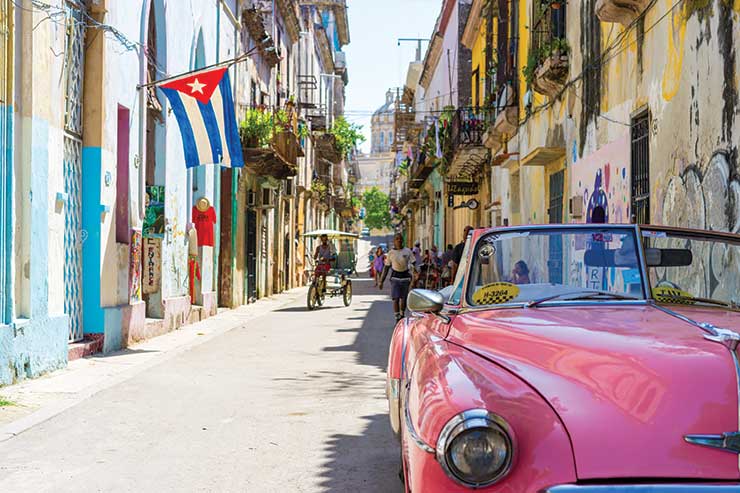 Classic car in Havana, Cuba
The London-based company, which operated Cuba Holidays and various other brands, went out of business on 29 May owing £11.7 million to unsecured creditors. Cuba was its largest destination representing about 40% of its sales.
A report by administrator Begbies Traynor showed The Holiday Place's other major creditors were payments company First Data, which is owed £2.4 million, hotels (a combined £2.1 million) and its landlord Habro Property Management (£1.26 million).
The company also owes just more than £530,000 to airline association Iata, while The Holiday Place directors who pumped in a total of £336,000 before the collapse are also listed as creditors.
There were 41 company creditors in total, including 30 trade creditors owed a total of £230,500. These include On the Beach (£33,000) and Trip Advisor (£9,000)
Begbies Traynor had previously revealed that The Holiday Place's business had suffered from both Brexit and the "unusually hot UK summer" of 2018 leading to lower sales and discounting, which had reduced margins on their holidays.
The administrators, who are currently in the process of selling The Holiday Place's websites and client databases, added the company "has sufficient property to enable a distribution to unsecured creditors".
Following the collapse, Cuba Holidays' former trade sales development manager Alan Meadows set up new trade-only brand Live Cuba, which is part of Live Holidays.